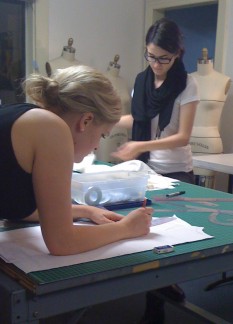 Use Portland Sewing as your creative incubator space.  If you've taken the classes, then you know how to use the facilities.  Get access to our:
-- Large cutting & pattern tables
-- Professional dress forms
-- Home sewing machines, sergers
-- Industrial machines:  lockstitch, overlock, safety stitch, coverstitch, walking foot, programmable buttonholer.  All new and well-maintained.
  Design coaches are there to check you in.  We're in a safe, clean, well-lit location with ample parking close to Whole Foods, and several cafes.
Portland Sewing Memberships
Tuesday-Saturday, 10 am-9 pm.
$149/month
Sign up today
SUMMER CLASSES ARE HERE!