From beginning to advanced sewing, patternmaking and draping;
We are apparel people making your sewing dreams come true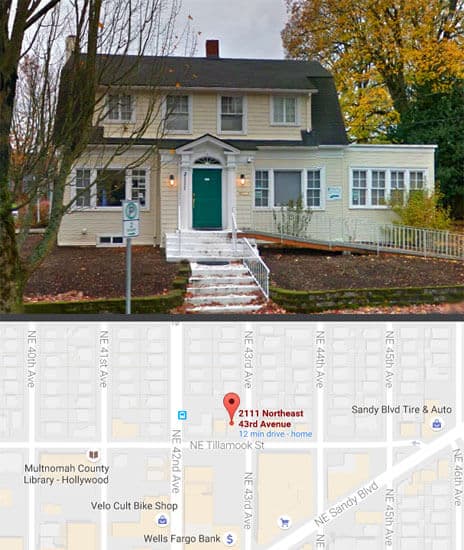 Portland Sewing started business in 2002 with a beginning sewing class for four students. The business grew to add classes in intermediate and advanced sewing. In 2010, Portland Sewing added classes on the business of apparel. In 2016, Oregon made it a licensed career school. Thus Portland Fashion Institute was created to offer three certificates and give people the skills to start businesses and get jobs at apparel companies.
We offer sewing classes for the beginner to the advanced stitcher wanting to learn something new, from sewing basics to patternmaking, draping, tailoring and couture. No matter the class, our job is to make sure you gain skills, create a project you like, build your confidence — and have a good time doing it!
Sharon Blair
Sharon Blair owns and directs Portland Sewing and Portland Fashion Institute.
She is on the board and a judge for the Portland Fashion and Style Awards and several local charities. She teaches apparel construction for Columbia Sportswear and patternmaking at Nike.
Her apparel life began more than 20 years ago as a custom clothing business called BlairWear. That company now offers two lines of clothing: StudioSKB (Vintage Inspired. American Made.) and SKPDX (Easy wear. Easy care. Beautiful knits made in the USA). Sales benefit The Nature Conservancy and Locks of Love.
Sharon's work has been featured in national and local publications: Threads, SewStylish, The Oregonian, Portland Business Journal, The Mercury, Portland Monthly and local fashion shows. She has appeared on KGW's Portland Today and KATU's AMNorthwest as the "Sewing 101" expert.
Portland Sewing | Portland Fashion Institute
2111 NE 43rd Ave.,
Portland OR
1 block north of NE 42nd & Sandy & the #12 bus,
7 blocks from the Hollywood MAX station
You know what, I am just overall delighted to be in your school. I feel as though I've been searching for it for years as an alternative to FIT or Pratt or Parsons.
— Aimee R