Use a wooden coffee stir stick as a guide to make even stitches and even spaces between stitches.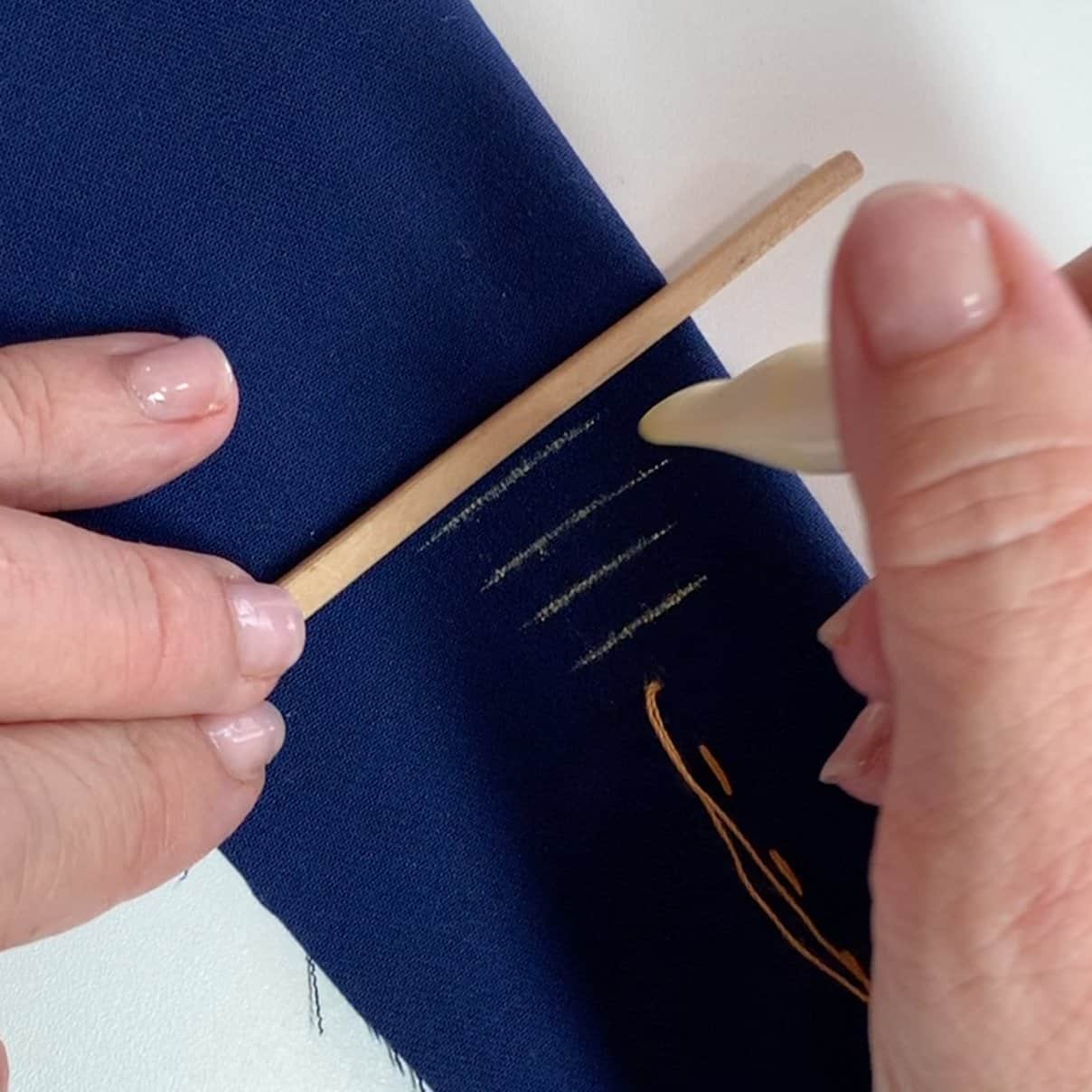 If needed, chalk the sew line & on either side of the stir stick.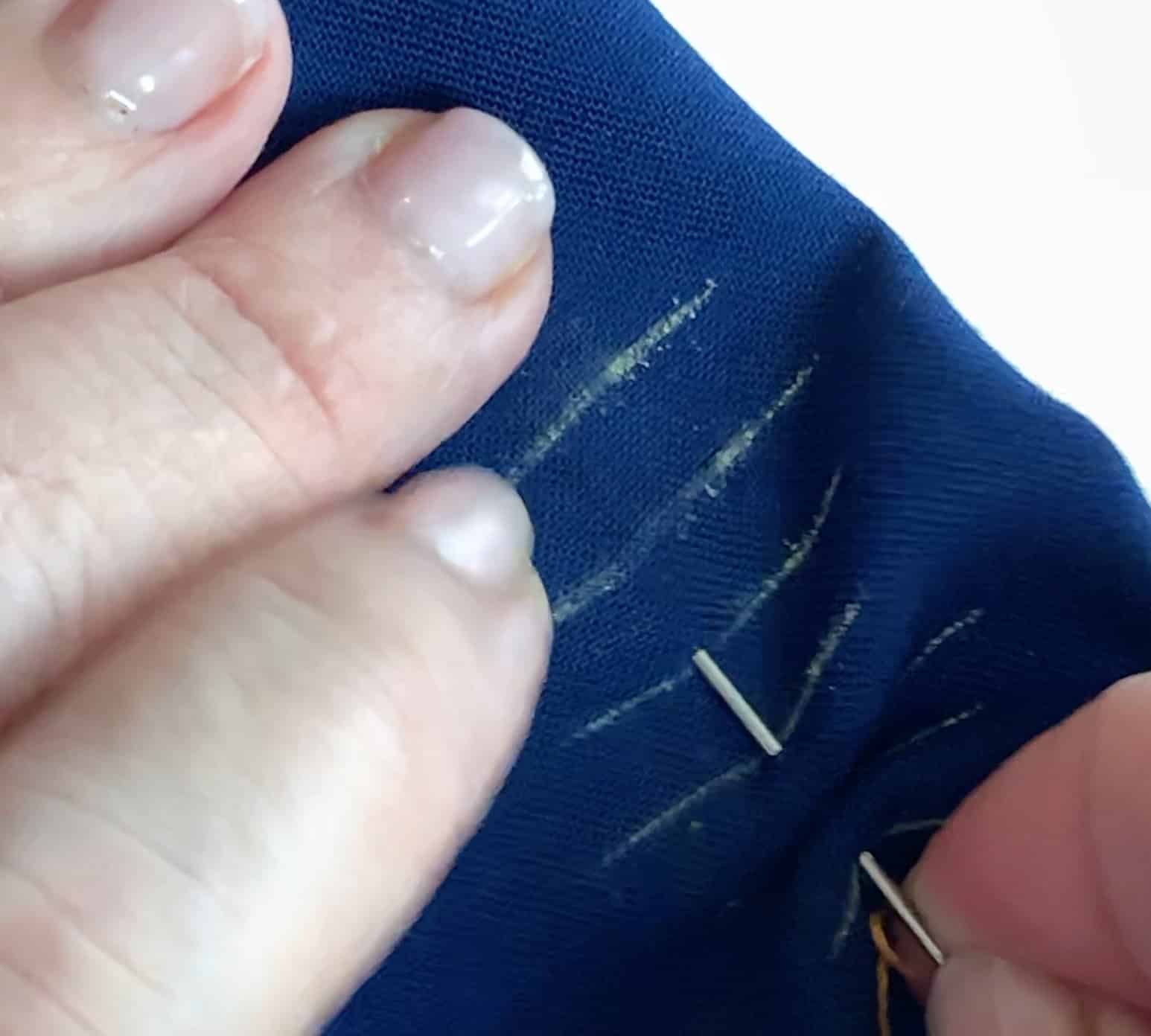 Pull the thread taut to show the beauty of your straight line of even stitches.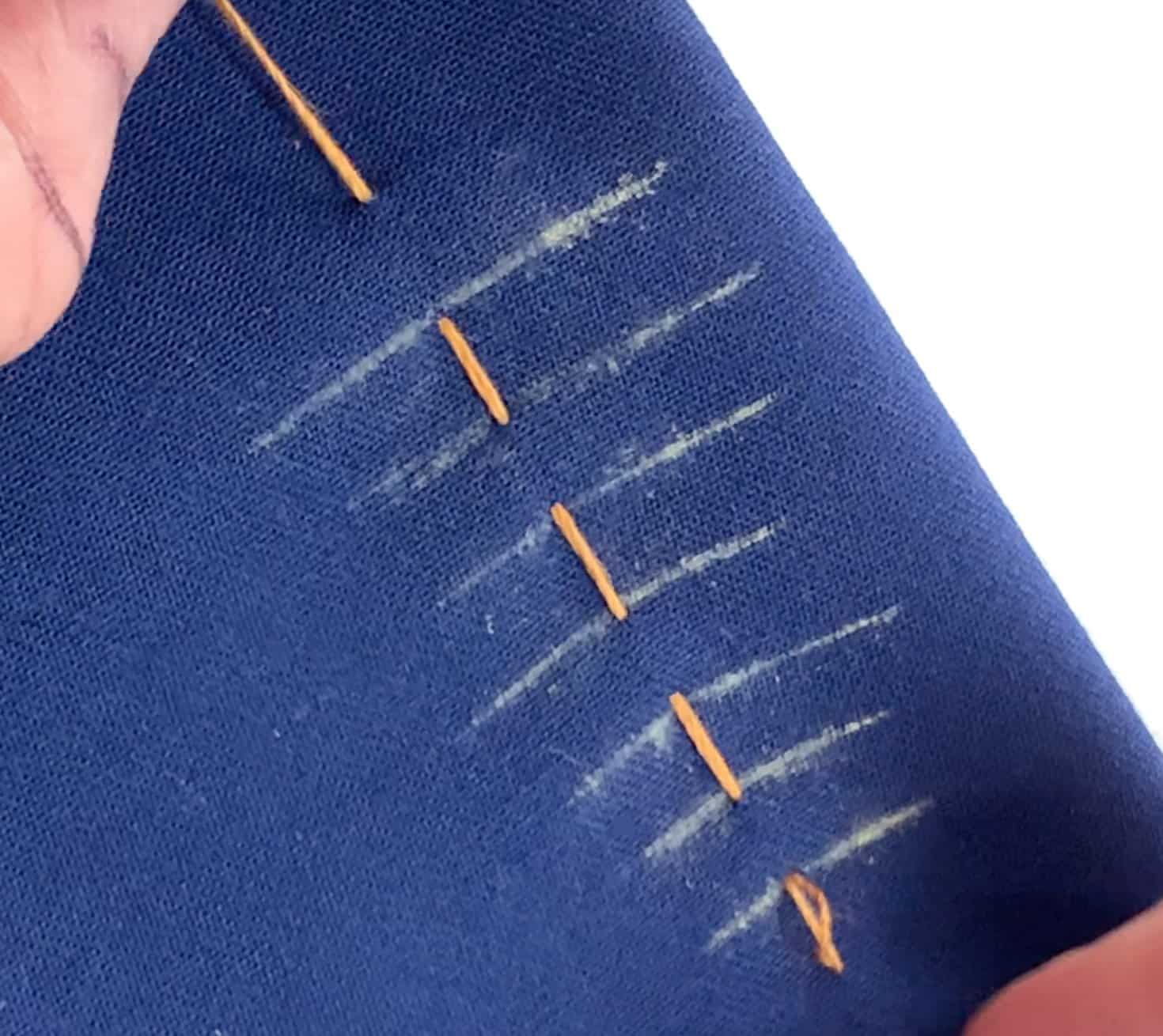 Want more sewing tips? Sign up for Beginning Sewing with Anne, Britta or Suzi.  Or Apparel Construction with Lisa.  Choose the class that's right for you.  Next classes start in September.  See you there!