1.  With a marker, turn your thumb into a ruler.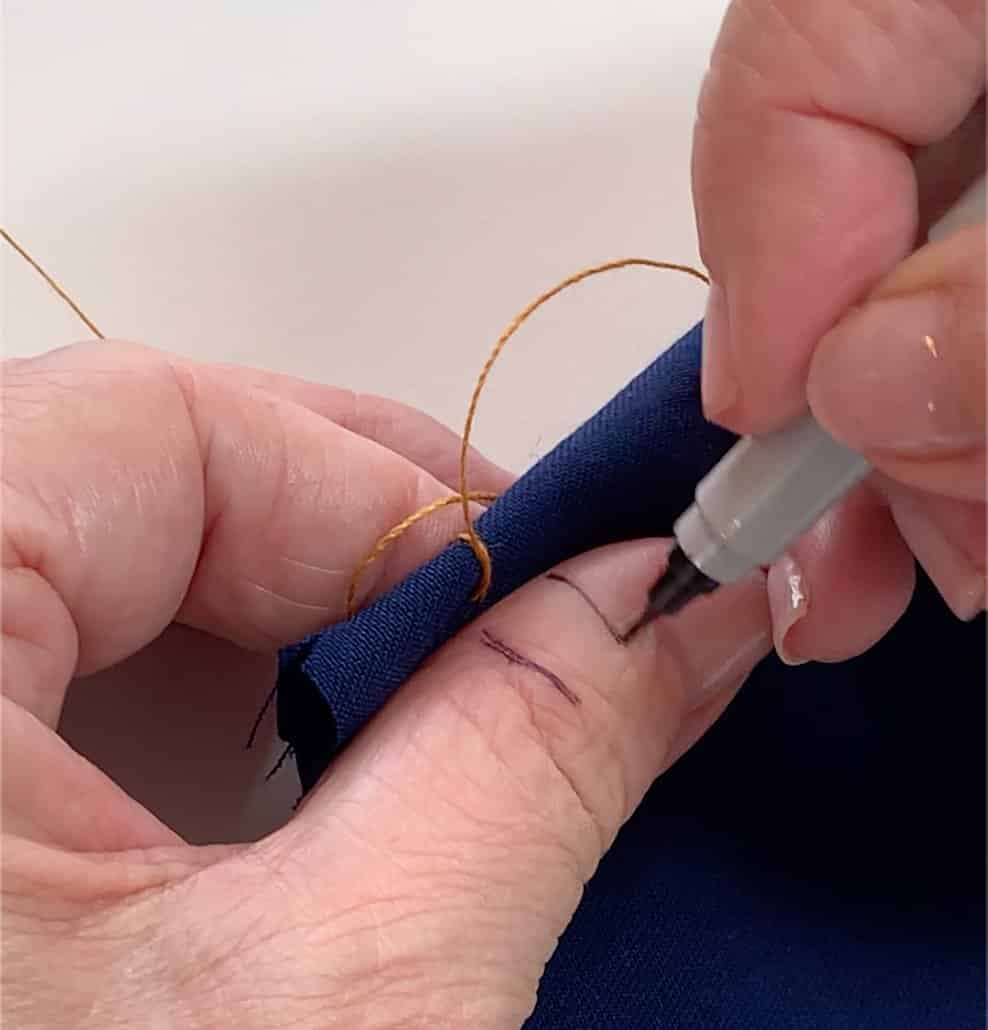 2.  Make marks ¼" or ⅜" apart.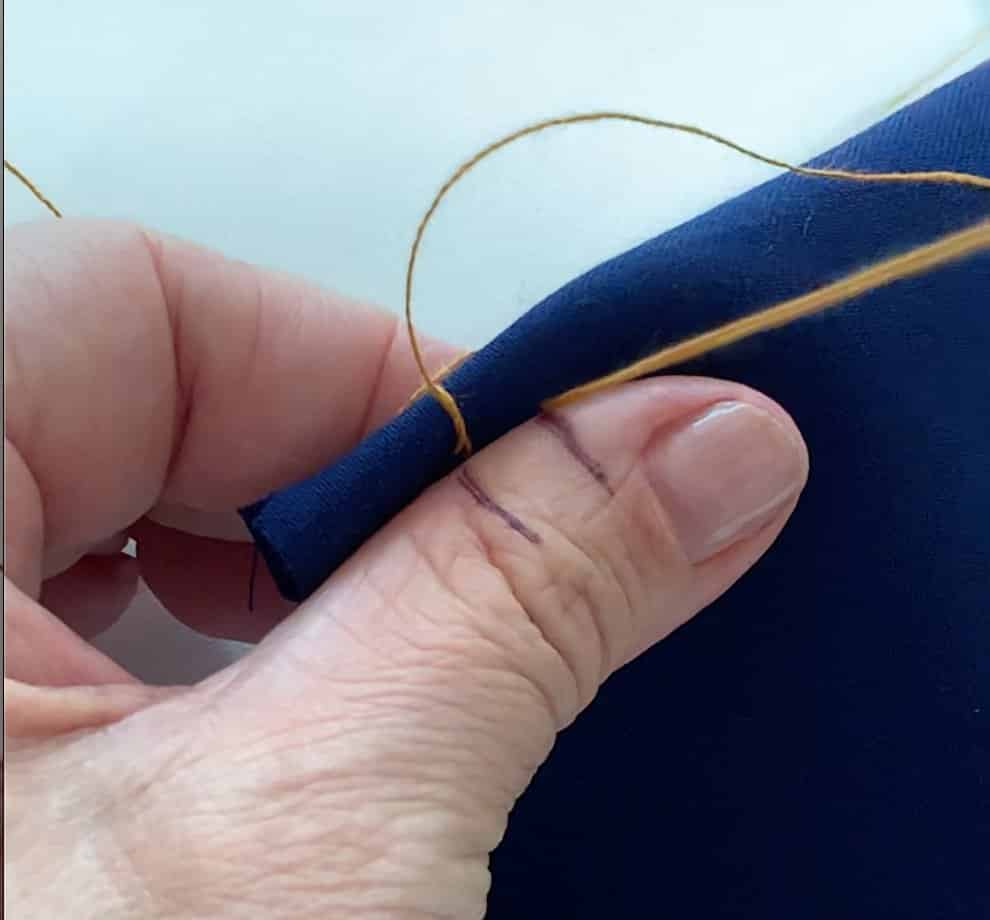 3.  Hold your thumb at the same level to get even stitches every time.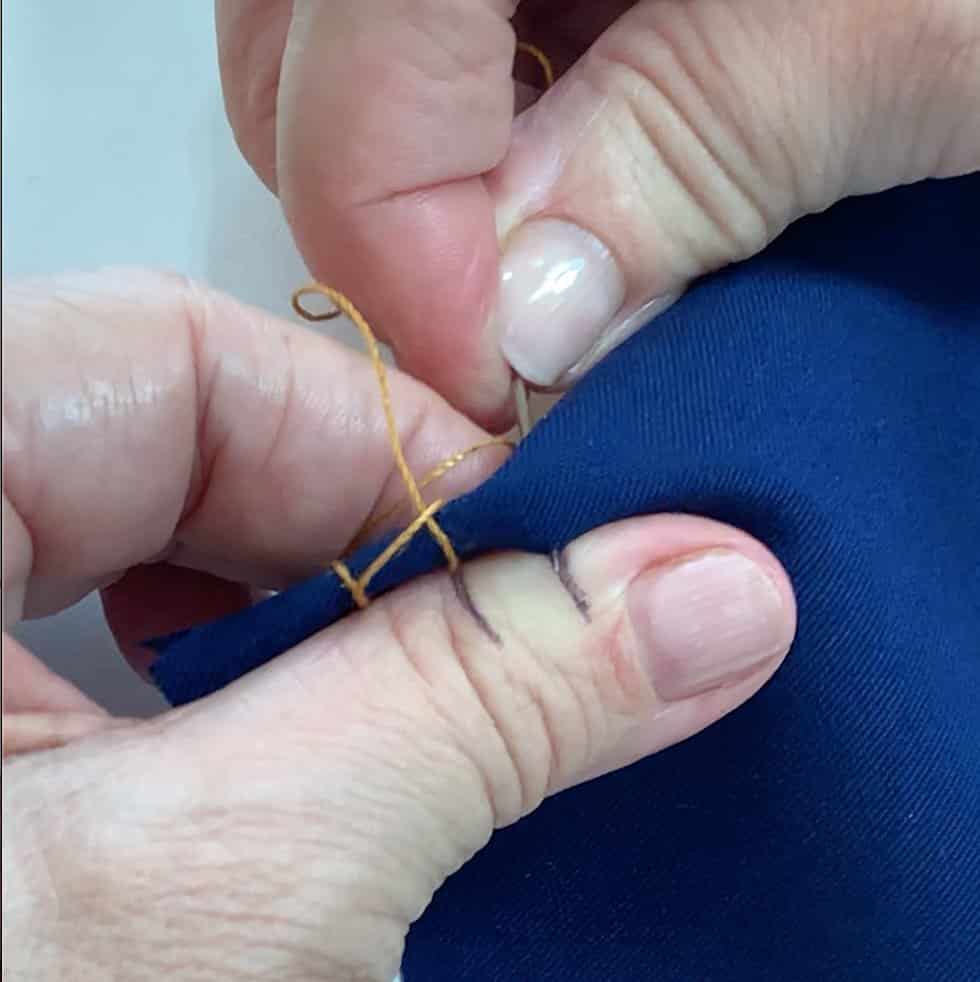 4.  Stitch up through the top loop front to back to get a straight line across the top.
I had a friend who tattooed a ruler on her finger. The marker is cheaper and less painful.
Want more sewing tips? Sign up for Beginning Sewing with Anne, Britta or Suzi.  Or Apparel Construction with Lisa.  Choose the class that's right for you.  Next classes start in September.  See you there!