Portland Fashion Institute offers classes on ancient technique
PORTLAND, Ore. (KOIN) — reported by Jenny Hanssen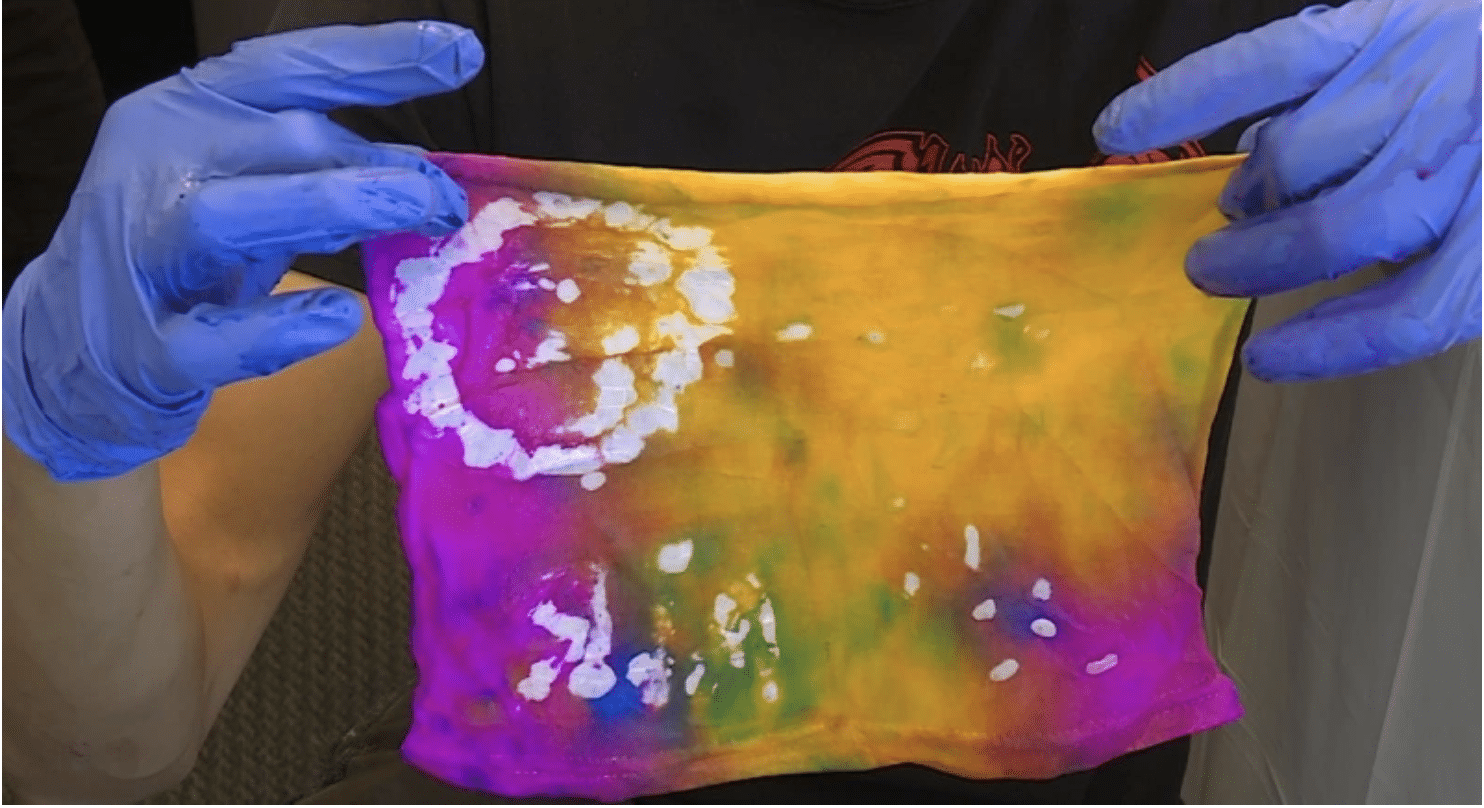 A batik fabric at the Portland Fashion Institute made by Grant High School students, June 2023 (KOIN)
 Batik is a 2000-year-old clothes dyeing technique that uses wax to coat the parts of the fabric you don't want to dye.
Now the Portland Fashion Institute is working to teach a group from Grant High School about sustainability in clothes, with well-known textile designer Tricia Langman leading the way.
The Grant students learned the ancient process through the class at the Portland Fashion Institute, including using fabric from leftover t-shirts that might otherwise go to the landfill.
"I was surprised to see how the wax soaked into the fabric and how quickly you have to move," said junior Frances Richardson. "It's been an interesting process."
Junior Ricky Kamenetz also described it as interesting. "Since we're making patches, that's inherently sustainable. you can make your clothes last longer."
Sharon Blair with the Portland Fashion Institute said many want to know more about that aspect.
"So many of these people — Gen Z is what we call them — are so interested in sustainability. but they're not really knowing what to do with it," Blair said.
Langman teaches many green techniques at the Portland Fashion Institute to show students that anything can be saved and made into a work of art.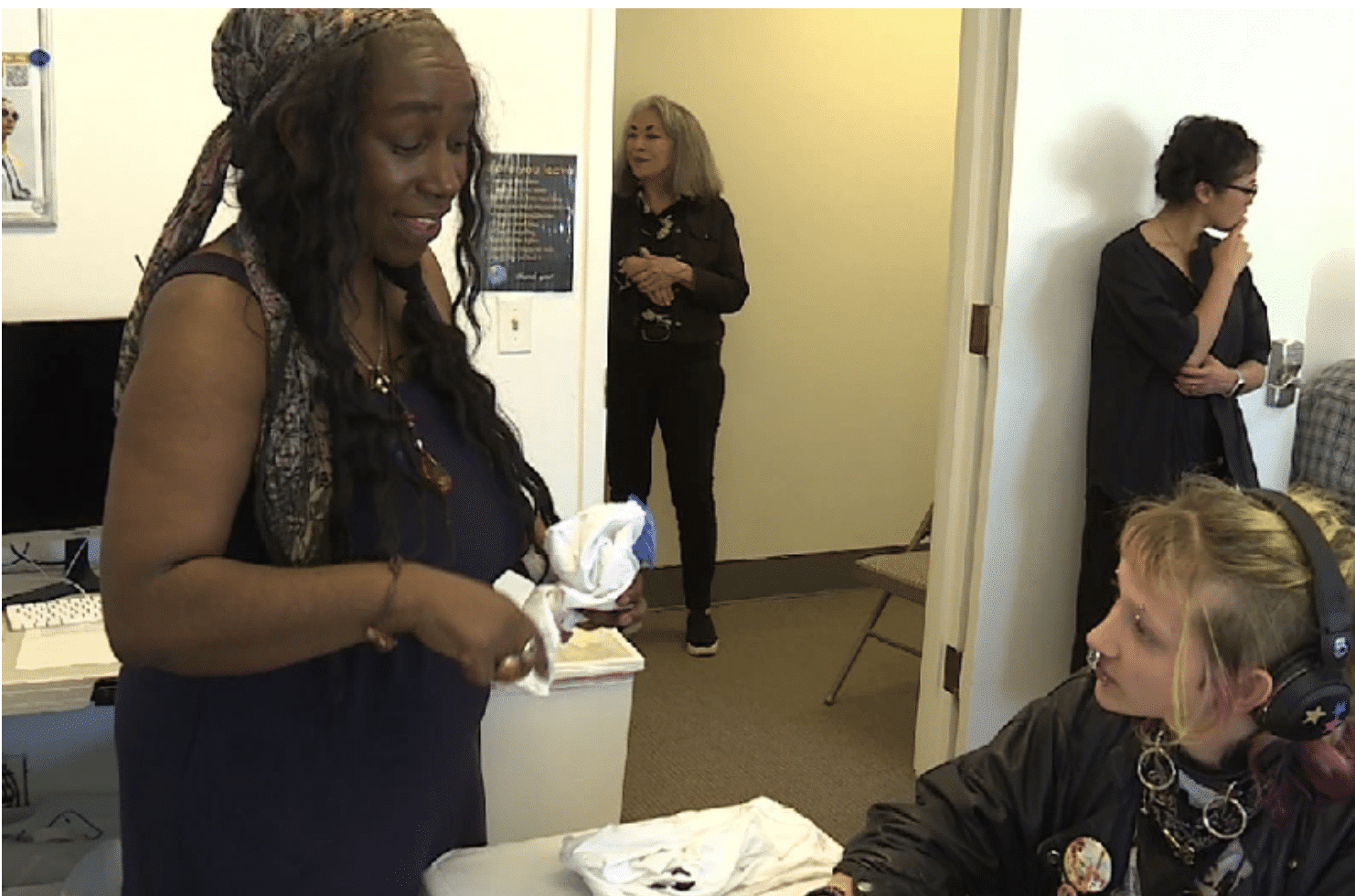 Portland Fashion Institute textile designer Tricia Langman talks with a Grant High School student, June 2023 (KOIN)
"If you really want to change an outfit, dye it or batik on it or screenprint on it and it becomes something else," Langman told KOIN 6 News.
The Portland Fashion Institute has a fashion show on July 9 and they offer course throughout the summer.
Editor's note:  Langman lets you batik fabric at the PFI Open House, Sunday, July 9, 3-5 pm.  Want more?  Sign up for her Textile Design class that starts July 22.
See the story online at KOIN here