Sewing up the future
Stephanie Basalyga — Portland Tribune
Photos by Jonathan House
Thursday, March 28, 2019
Portland Fashion Institute's recent expansion holds good news for local apparel design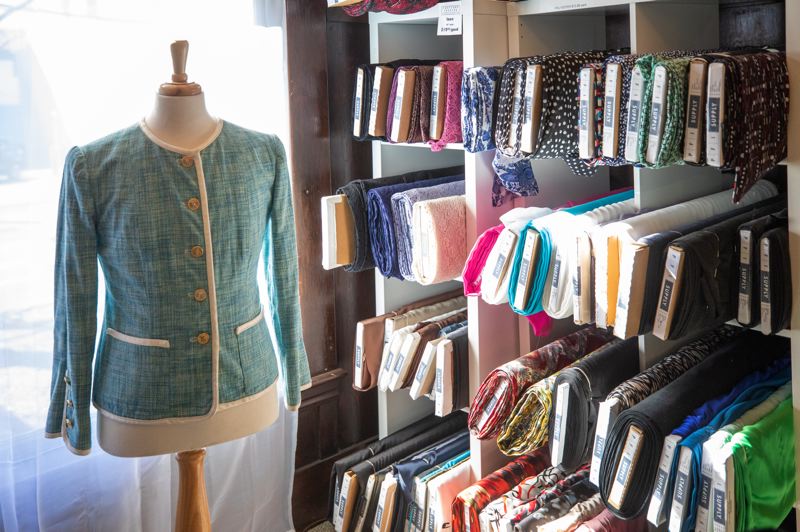 When it came time to expand Portland Fashion Institute, founder Sharon Blair found the answer in her own backyard.
The school, which uses a former house on the corner of Northeast Tillamook Street and Northeast 43rd Avenue in Portland's Hollywood District, recently purchased and renovated a neighboring house. Blair said the purchase was necessary to meet growing demand for the school's classes and certification programs.
The ground-floor of the second location at 4225 N.E. Tillamook St. now contains a fabric store called PFI Supply that is open to the public. Rooms on the upper floor as well as basement space are for classes taught by a faculty that includes professionals from local apparel manufacturing companies.
Blair, whose resume includes a career as a fashion designer and apparel entreprenuer, says the Hollywood location is ideal for the school's two buildings in large part because research indicates the area boasts a high number of people interested in sewing.
Offering sewing classes was Blair's main focus in 2002 when she started a venture called Portland Sewing, which served an initial class of four students. By 2010, she had added classes in the business of apparel. In 2016, Portland Fashion Institute opened its doors as a licensed commerical school.
As the school's class offerings increased, so did the school's popularity, driven as much by reality television shows like Project Runway — 11 of Portland Fashion Institute's student have competed in the show, with one selected as a winner in season eight — as by willingness of city residents to embrace a sustainability mindset that extends to their wardrobes.
Faced with a fast-growing enrollment and lack of room in the 2,800-square-foot original location, Blair began looking for a second building. After searching for nearly a year without success, she learned the house next to the school's original building was for sale.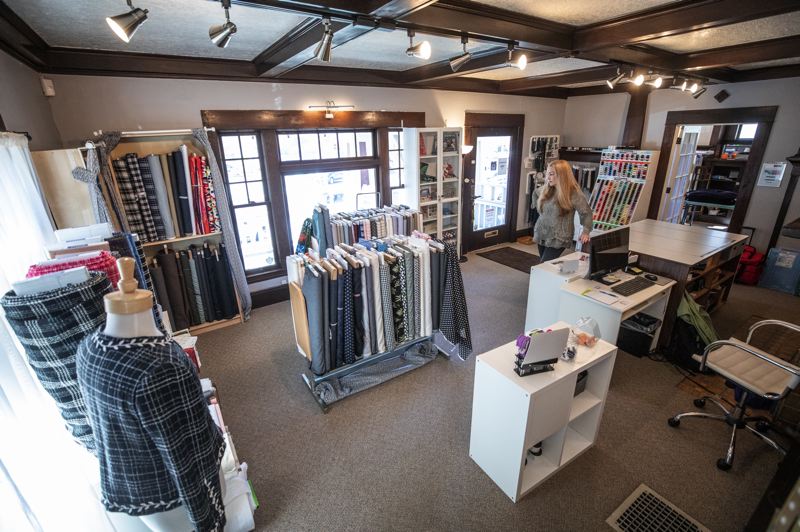 From designers to DIYers
The school saw a jump in enrollment starting in 2016, when a certificate program it created was approved by the Oregon Higher Education Coordinating Commission. From a first-year class with 20 students, the school has expanded to three certificate programs — apparel design, apparel technical development and apparel entrepreneurship — serving a total of 57 students at any one time.
The school serves another 630 students each year who come seeking individual classes for personal or professional development. Part of the attraction, Blair said, is the fact that Portland Fashion Institute offers classes for a range of students, from designers looking to earn certification to people interested in one or two classes either for fun or for continuing education.
Portland Fashion Institute only uses teachers who work in the fashion industry. The main goal is to ensure that teachers are up to date in industry trends and practices, but that real-world connection comes with a bonus.
"It also turns out quite a few of them are hiring managers for their companies," Blair said. "So, they're able to spot the next talent."
That pipeline to jobs at local companies has resulted in a 100 percent placement rate for students once they finish their certificate programs, Blair added. 
Building on basics 
The world of apparel design is becoming more high-tech, but Blair holds firm in her belief that a successful career in the industry still requires building a hands-on foundation. 
"You always have to know how things go together and we teach those basics," she said. "Any garment has a certain set of operations, whether you're doing it by machine or by human being. What we try to teach our people is (they're) not necessarily going to be doing the sewing, but (they'd) better know how it goes together so (they) can specify that to the factory or the sample sewer or the production house who's going to be putting that together."
Students enrolled in the certificate programs also are required to take 36 credits of business courses. Blair has tapped local professionals to teach classes on topics that include branding, marketing strategy, building financial plans.
The school also partners with Mercy Corps Northwest's Business Development Services along with its Small Women's Business Center, which offers low-interest loans for entrepreneurs, especially women and minorities. About 80 percent of the students at Portland Fashion Institute are women, while 40 percent of the school's students identify as minorities, Blair said.
Most students complete the certification program in two to two-and-a half years. The programs are broken into quarters, which align with those at local public schools.
"Most of our students have jobs, are married, have kids," Blair said. "So, they're trying to have a work-life balance and fit in schooling."
Next steps
Blair is looking at possibly finding a third location in the near future. The school is "very close" to receiving accreditation, according to Blair, and she believes that will attract even more students. The status means Portland Fashion Institute will be included in Department of Education and career counseling lists available to students at high schools. It also will allow the school to accept to accept Oregon Savings Plan money and federal financial aid.
The institute has long had a commitment to helping students graduate with little to no debt, even using the hashtag "studentswithoutdebt" on social media. While the school will continue to offer plans that allow students to pay for classes as they go or break up payments through a quarter, Blair also plans on hiring a financial aid officer once the school receives the accreditation.
"If (students) really insist on borrowing … through financial aid, then we'll have somebody to help them," she said. "But we'll find every avenue we can to make this education affordable to them so they graduate with a clean slate and not have a monkey of debt on their backs."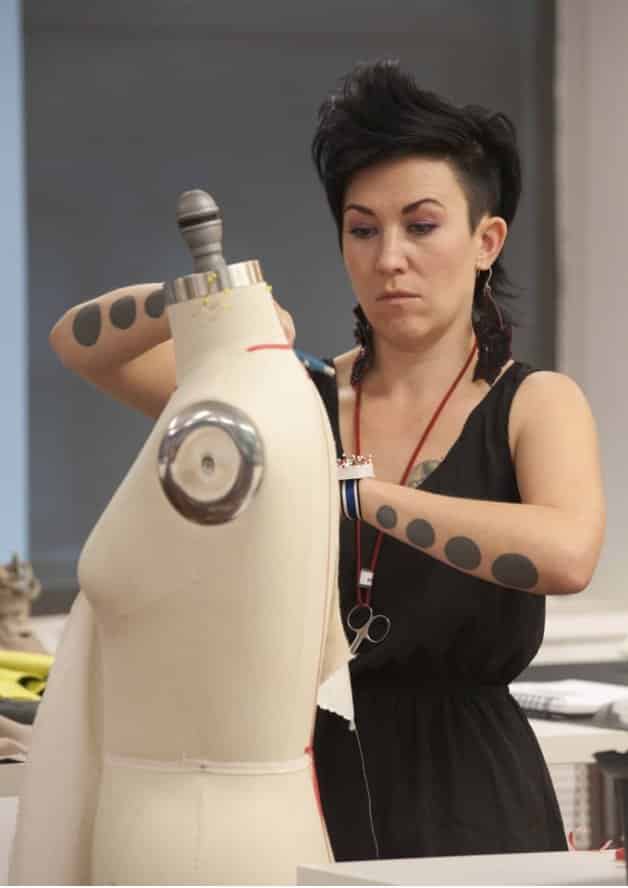 Designing Ways
Portland Fashion Institute will serve up a double celebration on Wednesday, April 10, in honor of Portland Design Week and the school's ninth anniversary.
The school will offer a series of demonstrations from 4 to 5 p.m. that will include patternmaking, machine knitting and fabric painting.
From 6 to 7 p.m., Michelle Lesniak, a self-taught Portland designer who won season 11 of Project Runway and moved on to become a cast member of Project Runway Allstars, will discuss what it takes to succeed in fashion design. 
The school also will offer tours of its new building, including a fabric store that's open to the public, and a special exhibit of Barbie dolls featuring 100 outfits by some of the biggest names in fashion design.
Registration to attend the demonstrations is available online here.