Win a future in fashion design
Fashion Design Scholarship for Teens 2021
Apply now.  Winner:
Scholarship funds to defray the costs of an fashion design education including tuition & eligible school expenses.
Support to create a senior thesis collection and portfolio.
Internship and connections to Portland's apparel community, helping to gain hands-on professional experience and to prepare for a successful future within the apparel industry.
Experience with fashion events.
Open to:
Full-time juniors or seniors in Portland-Vancouver area high schools.
Persons of color.
GPA of 2.0 or above.
Interested?
Apply by June 1, 2021, 5 pm.
Classes start September 2021.
To apply:

  send your entry form and video to info@pfi.edu as a link or through WeTransfer.com

Questions:

 

info@pfi.edu
Sponsored by: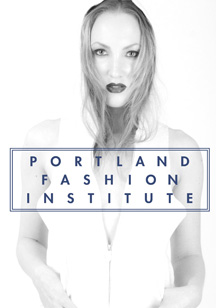 For an application, click here.
Read the release form.
Fill out the entry form, Sign it and send it in as a .pdf to info@pfi.edu (too large?  Use WeTransfer.com.  It's free!)
Make a short video that is three minutes or less. Send it as a link or as a .mov or .mp4 to info@pfi.edu via WeTransfer.com at the same time you send your entry form

Get your idea across in a way in an engaging, imaginative and illuminating way.

Tell us a story. Right now the world needs forward thinking in fashion design more than ever. Tell us a story that inspires.  Tell us a story that informs.  Tell us a story about something very big in design.  Tell us what people need — or better yet — want in clothing and why you are the person to create it. It could be in mens clothes, kids clothes or any type of women's clothes. No shoes or accessories please.

All you have to do is choose a concept. It just has be something important to how we live today and in the near future.  Give us original apparel idea showing your design process from original idea to finished product. Think about the details you would use.

Show us sketches, illustrations, photographs or digital images of your project as it evolved from concept to completion. Please include front, back, and side views in either the illustrations or photographs. Doesn't have to be fancy, as long as it gets the idea across. What inspiration do you have that you can't wait to share? Some recent winners have created:

Dynamic bicycle gear that's ready for work

Floating dresses of recycled silk and chiffon

Zero-waste comfy cozy knit garments as a "uniform for living"
Practical unisex separates as art

Streetwear for the man on the moon
This is a challenging time for the apparel industry. But crisis creates opportunity. Let it inspire you. Moments like this in history have led to all kinds of advancements. Tell us a story about where you think the world of fashion is going. Portland is home to some the world's top apparel manufacturers. We want to see you in that world. Take the challenge!
Submit your entry and video to info@pfi.edu via WeTransfer.com
Stephanie Linn of St. Mary's Academy won the first contest.  After completing her classes at PFI and her internship at Nike, she studied at Central St Martins.  She now lives in London.  Two years ago, Dieter Vlasich of Lake Oswego, won a full scholarship to Central St Martins.  Last year, Charlie Ryan, also of Lake Oswego, won a full scholarship to Savannah College of Art and Design in Savannah, Georgia.  He sells his streetwear, @ChucksLab  @ProducePortland @FindlayHats and @frndclothing
Other winners have gone on to study at Fashion Institute of Technology and Parsons in New York and L'Ecole des Beaux Art in Paris.
These prestigious fashion schools expect a fashion portfolio as part of the application process.
PFI is an accredited fashion design school in northeast Portland.  "We offer a range of classes from beginning sewing and patterning to how to start your own apparel business," says owner and founder Sharon Blair.  "We see ourselves as a catalyst for those seeking jobs in fashion design and the apparel industry."
PFI graduates have started apparel companies as well as gone to work at adidas, Columbia Sportswear, Nike, Jantzen/Perry Ellis, Fred Meyer, Duchess Clothiers, Bridge & Burn, Michael Curry Designs, PVH, VFC/The North Face and many others.
###