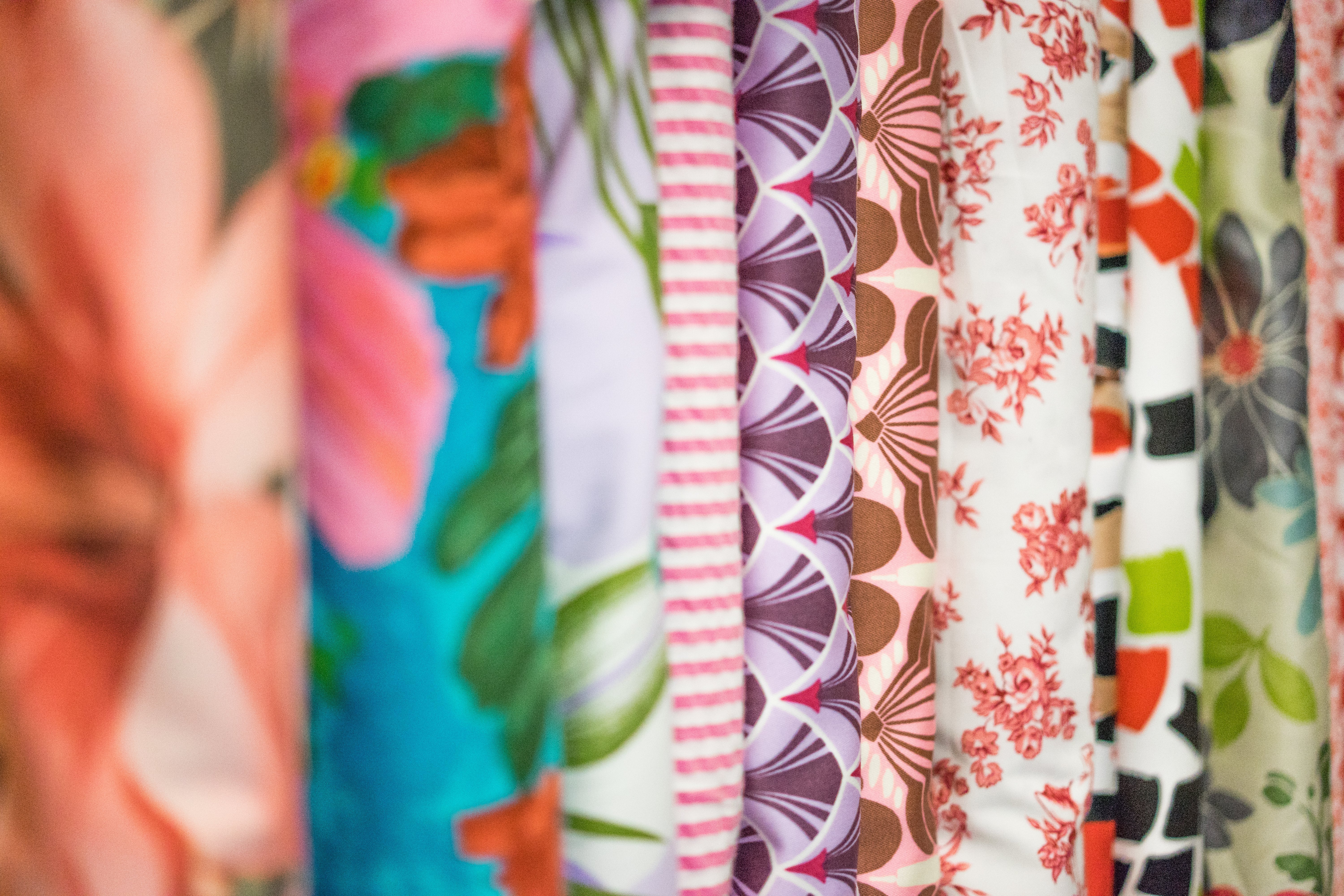 Monday, February 11, 2019
Portland Fashion Institute is expanding.  Today, PFI announced it has purchased the building next to its main building in Portland's Hollywood District.  The building adds another 3,000 square feet to house a growing number of classes and students.
   "We're moving forward to make our corner of NE 43rd and Tillamook into Portland's Apparel Center," says PFI owner and director Sharon Blair.
   Blair is working with an advisory board from Adidas, Columbia Sportswear, Nike and Shibui Knits to bring 3D and innovative design labs plus a retail space for boutiques and a design museum into the new space.
   The first floor of the building has been remade into a fabric store with everything from scissors and thread to silks and knits for apparel makers.  PFI hosts twice-yearly textile shows and will move them into the new space — called PFI Supply.
   "We have many makers and manufacturers in this town.  With the closure of Fabric Depot and Rose City Textiles, it's getting harder to find good-quality apparel fabrics.  We aim to serve that need," Blair says.
   "If all goes well, we will reinstall a drive-through window left by a former credit union as a convenient way to sell thread, zippers and fabric."
   Students have begun to use the store and building.  PFI plans a grand opening in April as part of Design Week Portland.
PFI Supply, portlandsewingsupply@gmail.com, ‭(971) 801-6446‬, 4225 NE Tillamook PDX 97213
###