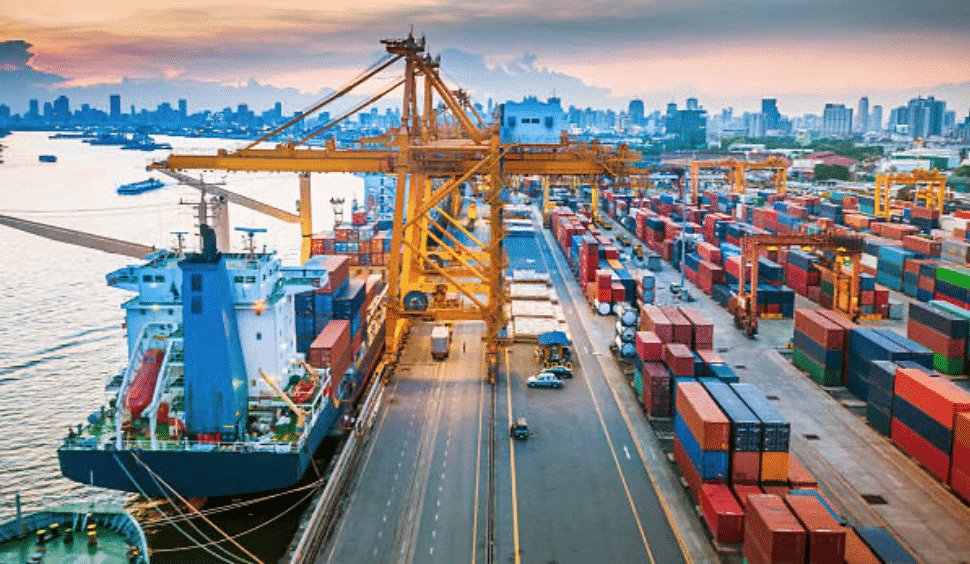 If there ever was a time to talk about supply chains, this is it.  In this class, you will learn how the real world works:  How modern global supply chains and logistics networks operate.  How to make changes that work for you.  How to steer clear of import/export regulations.  How to manage legal, ethical, economic and social implications in your sourcing decisions and get your product into your hands on time.
————————
About the instructor:  Jena Nesbitt. As director of product strategy at PCF, Nesbitt has more than 10 years of experience as a product designer, creative director, brand strategist and business developer. A BFA graduate from Illinois Institute of Art, she has worked for Kroger as a trend forecaster and co-founded Portland's Creative Roundtable.
Instructor:
Jena Nesbitt, product strategy director, PCF
Dates/Times:
Thursdays, September 15-Octember 20, 2-5 pm

Cost/Cost Options:
$304 (includes $35 technology fee)
Supply List:
CLASS SUPPLY LIST
Please contact the PFI Sewing Store Manager for questions about your Supply List.
Additional Notes/Costs:
Become familiar with PFI's online Intranet, Populi. You will receive a Populi username and password. By two weeks before class starts, your instructor will load your class syllabus and your first class assignment. By one week before your class starts, you are sent a reminder of log-in instructions and directed to go online to test your system then read the syllabus and first assignment and to download your class files. At this time, make sure you have downloaded and opened your Adobe Illustrator just to make sure your subscription program is completely set up and ready to work on your first day of class.
PFI's $35 Online Learning Fee covers costs associated with administration, online class support, non-traditional course formats, and technology support. PFI charges per course or series rather than per credit (as is the cases with most institutions and colleges.)