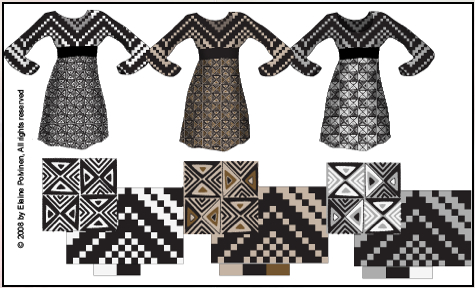 Use analog and digital tools to design patterns, logos ready to print on fabric. Judge the scale of images suitable for each garment.  Choose color suitable for your brand.  Understand repeats and registration.  Last class takes your image to a production house where your design is printed.  End class with yardage ready to cut and sew.  Prerequisite:  Intro to Graphic Design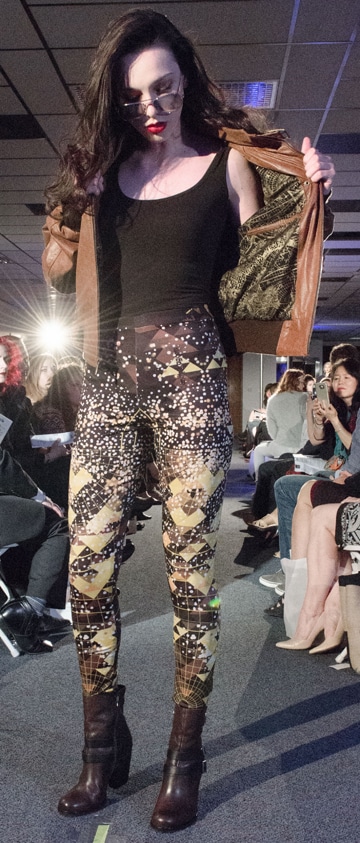 Candy Lagoon leggings from CPD class.
By Jessy Burris
Instructor:
Jena Nesbitt, product strategy director, PCF
Dates/Times:
Tuesdays, October 25-November 29, 6-9 pm [ONLINE]

Cost/Cost Options:
$304 or $573 if combined with Graphic Design. (Includes Online Learning Fee)
Supply List:
CLASS SUPPLY LIST
Please contact the PFI Sewing Store Manager for questions about your Supply List.
Additional Notes/Costs:
Supplies
- Apple/PC laptop loaded with Adobe CC
- USB device (2 GB recommended )
- Mouse
- Sketchbook for note taking & drawing
Become familiar with PFI's online Intranet, Populi. You will receive a Populi username and password shortly after registration. By two weeks before class starts, your instructor will load your class syllabus and your first class assignment. By one week before your class starts, you are sent a reminder of log-in instructions and directed to go online to test your system then read the syllabus and first assignment and to download your class files. At this time, make sure you have downloaded and opened your Adobe Illustrator just to make sure your subscription program is completely set up and ready to work on your first day of class.
$35 Online Learning Fee covers costs associated with administration, online class support, non-traditional course formats, and technology support. PFI charges per course or series rather than per credit (as is the cases with most institutions and colleges.)