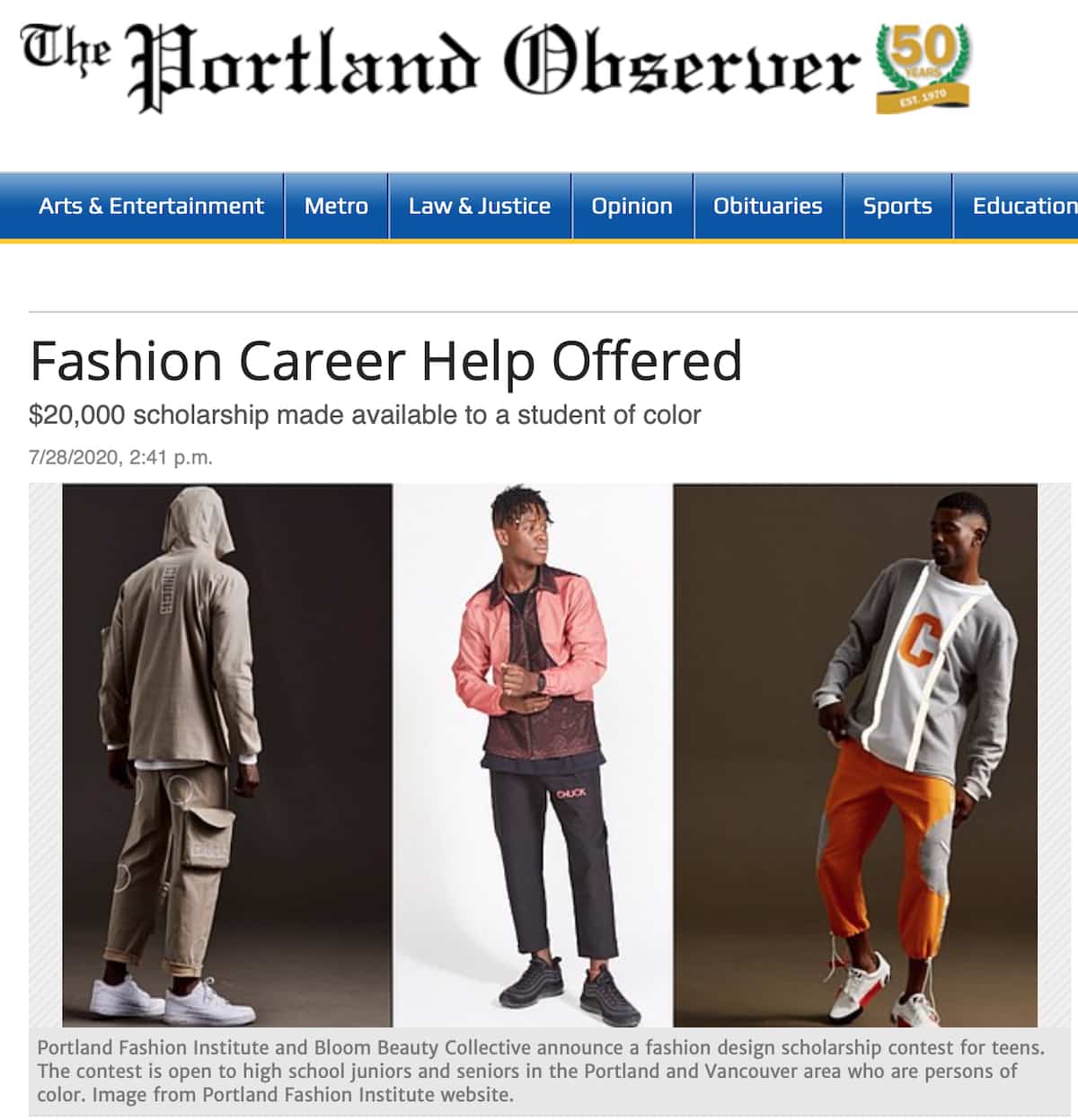 Sharon Blair, of Portland Fashion Institute, and Bloom Beauty Collective, a Black-Indigenous-People of Color production and talent agency, have announced a fashion design scholarship for teen students of color, valued at nearly $20,000. Candidates have until Tuesday, September 1 at 5 p.m. to submit an application.
The contest is open to high school juniors and seniors in the Portland and Vancouver area who are persons of color. One winner will be chosen. That winner gets one year of fashion design classes valued at nearly $20,000 at the Portland Fashion Institute, located in northeast Portland.
The winner also gets a chance to intern at a local apparel company. The goal: To build skills so the winner can launch a business or create a portfolio for entry into a top fashion design college of their choice.
The winner will be announced at a Bloom Beauty Collective 2020 event. Classes start in September.
With 25 manufacturers and nearly 250 related companies, Portland is a center for the apparel industry.
"This is a challenging time for the apparel industry," says Portland Fashion Institute owner and director Sharon Blair. "But crisis creates opportunity. Right now the world needs forward thinking in fashion design more than ever.
"We're looking for candidates who can lead the way and tell us where they think the world of fashion is going. We believe we can find that among the many talented people in an underserved sector of our region," says Abibat Durosimi, founder of Bloom Beauty Collective.
Candidates submit their ideas and details for a clothing line through a three-minute video to info@pfi.edu. Entry forms are available at www.pfi.edu/scholarship.