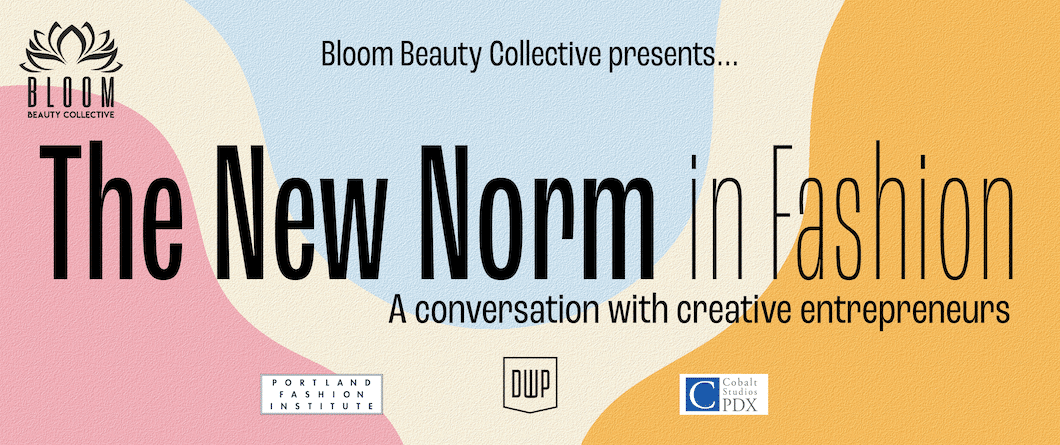 By Eden Dawn
@edendawn @PortlandMonthlyMagazine
Friday, August 7, 7pm, free
Virtual event: https://bit.ly/2EMCnZW

What Will the New Normal in Local Fashion Be?
Producer Abibat Durosimi releases a series of interviews with local creatives diving into the subject.
Design Week is in full swing right now—digitally, of course. When the pandemic ruined the annual city-wide showcase of all manifestations of beautiful things, the org pushed to August as we all waited to see what unfolded. (As you already know, what unfolded was many more months of eventless quarantine life.) So this year the celebration is an online one, currently running everything from collaborative online zine workshops to the University of Oregon's School of Journalism hosting a panel on ethical design in immersive media. And on Friday night, in lieu of the big fancy fashion show that was set to happen in April, producer Abibat Durosimi launches a mini-documentary called The New Norm in Fashion.
The 35-minute long video features socially distanced interviews that Durosimi conducted in July with seven local creatives about the state of fashion. The film is meant to be an extension of the events and panels that she's put on through Bloom Beauty Collective for the last few years in hopes to create more space and visibility for Black creatives in fashion and related worlds. Now Durosimi aims to add production and talent agency under that umbrella as she pivots from the events world to a new future.
"I feel like I have a better opportunity to conquer the mission. We have the open space for people of color to get acknowledged for who they are and what they do, and people are opening their doors," she says. "Everything we've done for years has prepared me for this moment, how to learn to pivot when I need to…. I love that I got to do this mini-documentary. I love hearing people's stories and learning from them."
Watch folks like expert tailor Tony Iyke, athletic and outdoor apparel designer Jocelyn Rice, and founder of Portland Fashion Institute Sharon Blair (and, full disclosure, me) talk about how things are shifting in regard to sustainability, diversity, and even attitudes around fashion.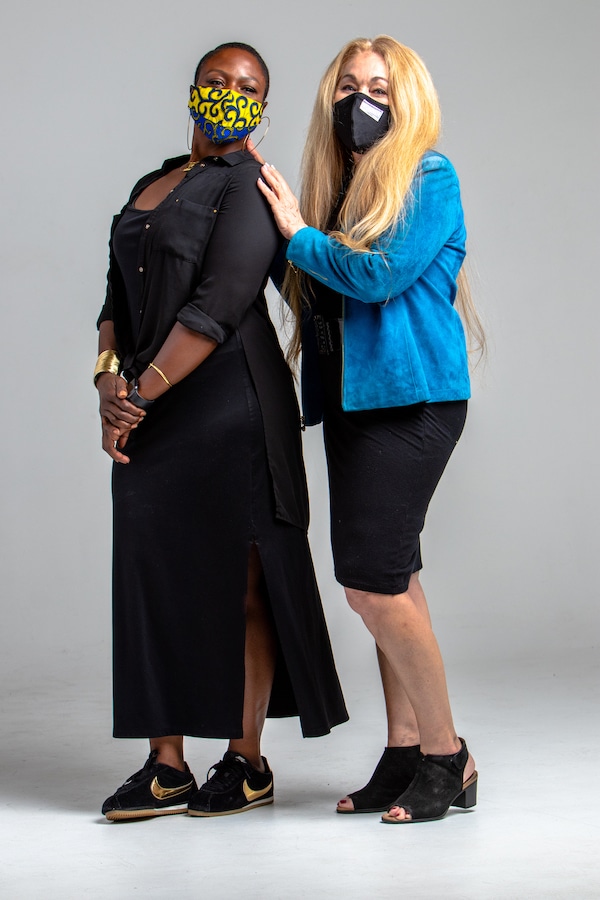 # # #