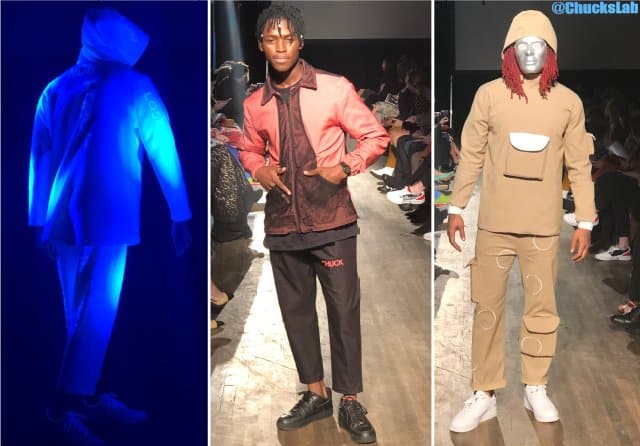 Be sure to stop by the Pacific Northwest College of Art this next two weeks to see Chuck Ryan's @chuckslab display. You saw this PFI scholarship winner show his graduate collection at September's Fade to Light Show. Now you can see it in the Scholastic Gold Key Exhibit. Chuck's creations are competing for the Scholastic Art Awards and $10,000! In our view, he is a winner already.  His is the only fashion exhibit among the artworks.
A Lake Oswego high school senior, Chuck has been accepted to Parsons in New York and Savannah College of Art and Design in Georgia.  Both are offering him full scholarships.  He's thinking about holding out for Central St. Martins in London.
We'll keep you posted on his decision and his winning ways.
photos @tomboehme