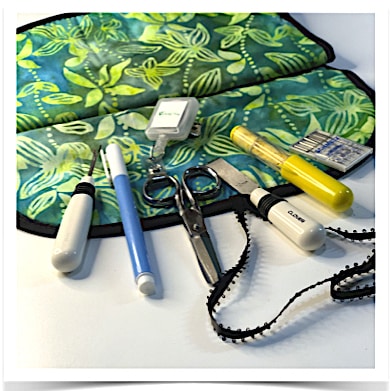 We all have a basic sewing kit: Tape measure, seam gauge, chalk pencil and marking pen, glass head pins with pin cushion and, yes, a seam ripper.
But there are some tools I have in my top drawer next to my sewing machine because I use them all the time. The first four give that special finishing touch that take my garments a step up to a professional look. My number one is like my right hand. I can't live without it.
I joke about these five favorite notions so much that one of my students said, "You should write an article." So here goes: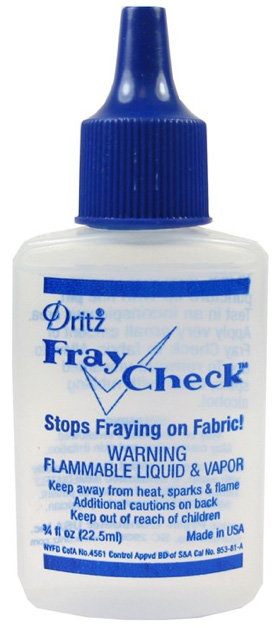 #5 – Fray Check. Also known as seam sealant. Put a line of it on the back of your buttonholes before cutting them and you will indeed keep the cut from fraying. Also use it to secure serged ends, such as the corners of napkins. Sergers can't backstitch. So think of Fray Check as a substitute. I've washed my napkins dozens of times and the corners still hold.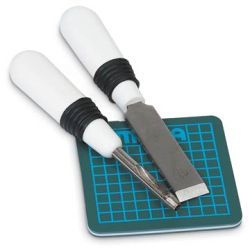 #4 – Buttonhole punch. Don't use a seam ripper. Spend the $10 and get one of these instead. Even better when it comes with a small hunk of oak or self-healing pad. My industrial buttonholers have what I call a "guillotine" on them to cut open the buttonhole. This punch does the same: A nice, clean cut with smooth edges.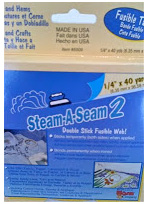 #3 – Steam-a-Seam. It's a fusible web. You may have seen these as Stitch Witchery, Heat N Bond. Steam-a-Seam also comes in sheets and rolls. But you should choose the two-pack of 1/4″ wide "Steam-a-Seam Lite." Fuse your knit hems before stitching them. It stops them from rippling. Or be like many of today's apparel manufacturers and just fuse. It's strong. It doesn't leave a mark or edge. And like I say, we'll have another Ice Age before your hem comes out.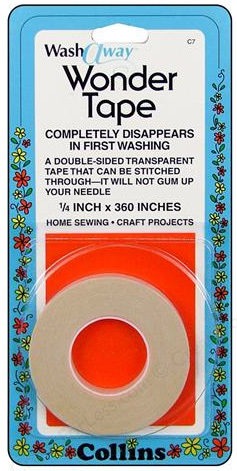 #2 – 1/4″ Wash-Away Wonder Tape. Sometimes I slip and call this basting tape because that's what it does. It bastes your seam before you sew it. But basting tape is skinny, stays in unless you pull it out and turns hard and yellow over time. Wonder Tape goes away in the first washing as in "I wonder where it went." It holds such things as pockets and bias curves on necklines and waistlines in place before you stitch them. And it doesn't gum up your needles.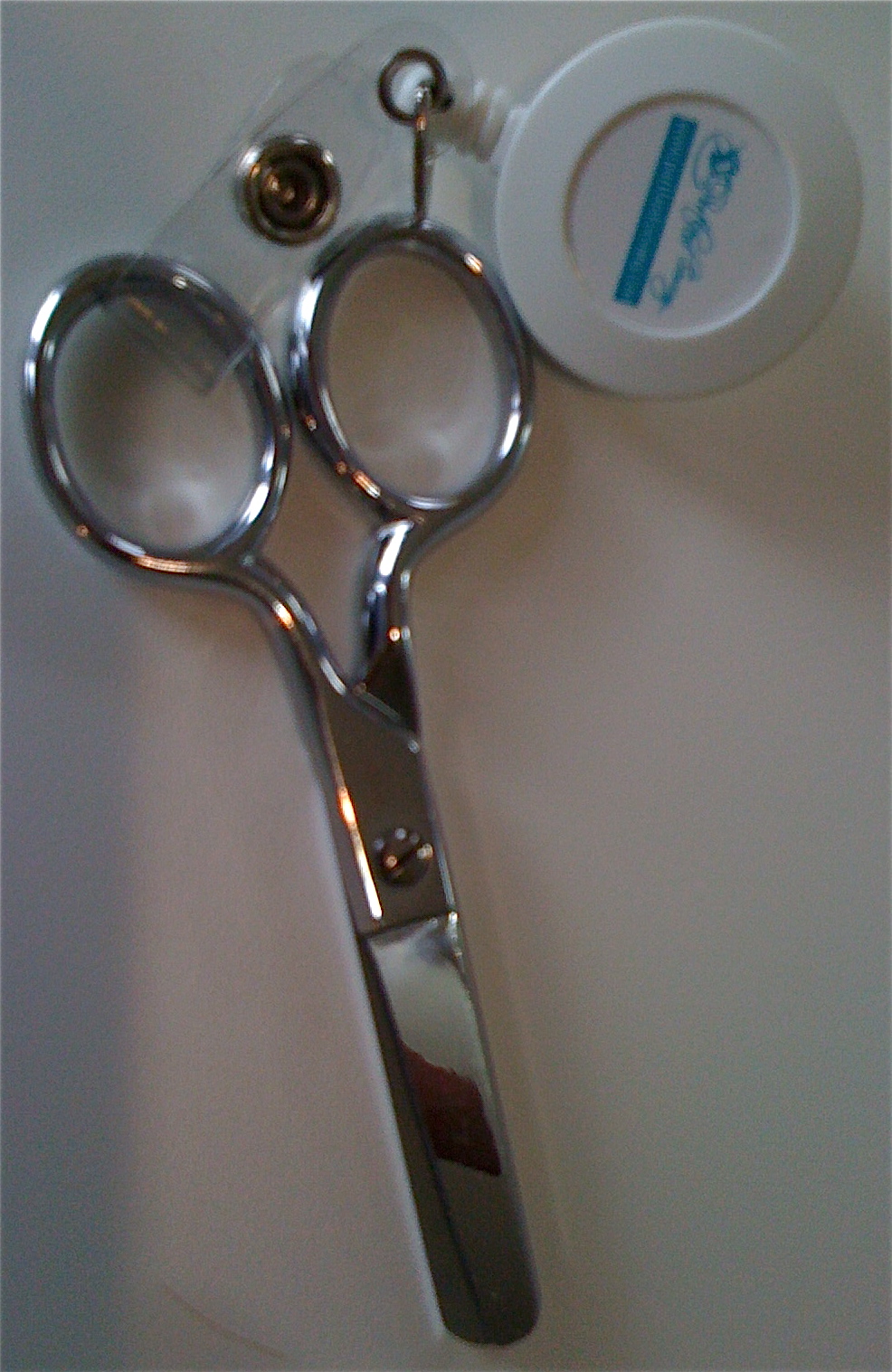 #1 – Gingher blunts. Officially, they are 4″ safety point scissors. But I like the name "blunts" better. I keep them on a retractable leash clipped to my collar. This way, whenever I need to clip a thread, I know where they are. I used to use pointed nippers but they kept poking holes in my clothes. Now I wear the blunts nearly all the time: During class or at the grocery store after class when I've forgotten to take them off. But what the heck. You never know when you'll have a sewing opportunity. And it's a wonderful conversation starter.
These are my top five. By the way, these aren't ads, just my personal experience.
Number 1 isn't likely to change. But I could be persuaded on the other four. So let me know: What are your five favorite notions?
PS — Want to make the cute rollup jewelry and notions roll in the top picture?  Visit PFI Supply's free patterns page here.
# # #