Make Your Body Double
Not messy or difficult. Just fun. Turn any dress form into an exact copy of you.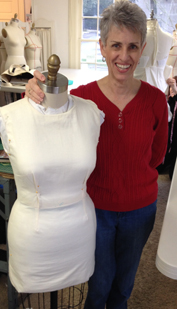 Bring in any dress form and alter it to fit you the way the pros do.  Learn the tricks and materials from Portland Opera fit expert, Debra Bruneaux.  In 4 sessions, you will leave with your body double.
Instructor:
Portland Opera's Debra Bruneaux
Dates/Times: 4 sessions: Monday-Thursday, July 17-20, 6-9 pm

Cost/Cost Options:
$169
Additional Notes/Costs:

Don't forget you can buy your supplies from Portland Sewing with your 20% student discount.