Leatherworking 1
Expand your sewing skills into leather accessories.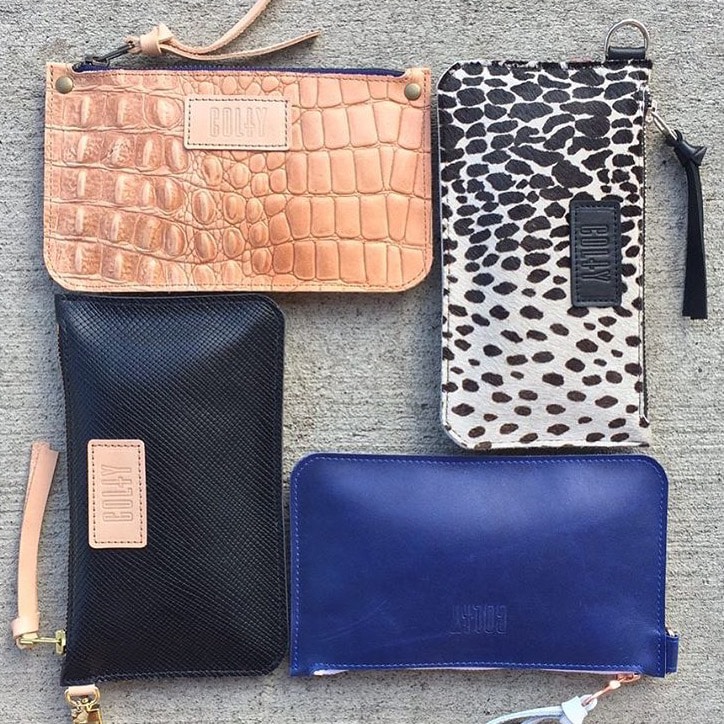 Widen your sewing skills by learning to select, cut, bevel, stitch and edge real leather. Learn about leather types and applications, hardware, dyes and finishes. Add your personal style and preferences to enhance basic belt and bag patterns with your new skills. You'll  learn options for straps, pockets, lining, buckles, hardware and closures to suit your taste.  Once you have these skills, you are ready for Leatherworking 2:  Handbags/Backpacks.  Prerequisite: Beginning Sewing
Instructor:
Colton Helfrecht, one of Portland's top handbag and leather goods designers and Stephanie Swango, co-founder of Bespoke Accessories Group
Dates/Times:
Monday-Thursday, July 10-13+Monday-Tuesday, July 17-18, 6-9 pm
Cost/Cost Options:
$289 (includes kit) + supplies $519 with Leatherworking 2: Handbags/Backpacks
Syllabus: *Syllabus File
*(not all classes have a syllabus).
Additional Notes/Costs:

Check the supply list. You can purchase *supplies at Portland Sewing's store with your 20% student discount.
"I am very much interested in taking more leather working classes. Colton is a wonderful instructor. He is extremely knowledgeable, and generous with his tools and time. Please put me on a list for continuing courses, especially if Colton will be teaching." Vicki G