Innovative Design w/ Liza Rietz
Push the boundaries of creativity and create one of a kind garments.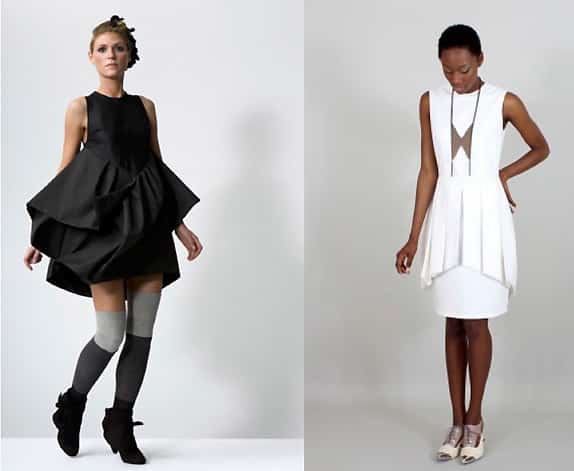 Work with famed local fashion designer, Liza Rietz.  In this fashion design lab, students stretch the possibilities of shaping, seaming, handling and manipulating select fabrics to create innovative, wearable silhouettes and details. Students develop 3D design ideas by exploring creative 2D patternmaking and 3D draping techniques.
Syllabus File
Instructor:
Liza Rietz, designer
Dates/Times: Thursdays, January 11-March 29, 6-9 pm

Cost/Cost Options:
non-credit: $529
Additional Notes/Costs:

Don't forget to pick up your supplies at Portland Fashion Institute's supply store with your 20% student discount.
CREDIT CLASS
|
CLASS POLICIES
|
CLASS SUPPLY LIST
|
WAITING LIST