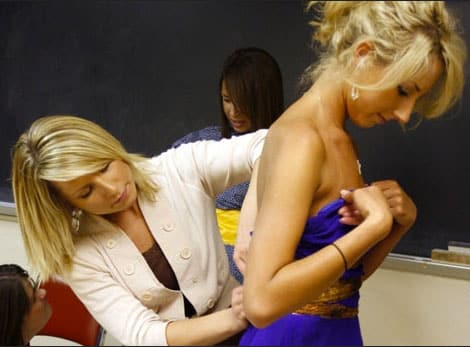 Discover what makes for a flattering fit.  Start with a commercial pattern.  Learn your common fit issues and the tricks for adjusting your commercial patterns from here into eternity from a pro who does this for a living.  Never have poorly fitting clothes again!
Instructor:
Anne Stone, patternmaker
Dates/Times:
Saturdays, September 17-October 22, 2-5 pm

Cost/Cost Options:
$359 (includes pattern paper)
Supply List:
CLASS SUPPLY LIST
Please contact the PFI Sewing Store Manager for questions about your Supply List.
Additional Notes/Costs:
Buy needed items from PFI Supply store next to PFI with your 20% student discount. Order from www.pfisewing.com and have your supplies delivered to you the first day of class or by mail or by pick up at PFI Supply, 4225 NE Tillamook, right next to PFI school.