Fashion Buying & Merchandising
Get into the business of fashion apparel retailing.

Get into the business of fashion apparel retailing.  Examine forecasting and purchasing techniques and buying methods.  Produce an optimal buying or merchandising plan.  This is important to you whether you are a seller or buyer.
As a buyer, you will learn effective techniques for interacting with manufacturers and sales reps. You will create a merchandise assortment plan complete with store layout and a supporting a six month financial plan and a marketing plan. You will learn to manage profitability and have a solid understanding of retail math.
As sellers/vendors, you will understand market pricing and what stores/buyers are looking for. By the end of class, you will know how to close an order, negotiate terms, promote the line and make money.
During class you will:
Identify and understand potential customers
Develop sales forecasts
Prepare a 6-month merchandise plan
Plan merchandise assortments
Identify criteria for selecting vendors
Prepare for a market visit
Negotiate with vendors
Place an order
Coordinate promo activities.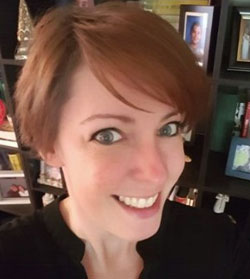 As merchandising specialist for the Kroger Corporation, Stephanie is in charge of delivering unique products and advertising strategies to various store formats throughout the country.  She is an advocate for innovative solutions as Kroger grows and expands into the next generation of stores.
Syllabus File
Instructor:
Stephanie Magoulas, merchandising specialist for Kroger Corporation
Dates/Times:
Tuesdays, January 9-February 13, 6-9 pm
Cost/Cost Options:
Non-credit: $249.00
Additional Notes/Costs:

Please bring your laptop or tablet to this class for taking notes and for in-class research.
CREDIT CLASS
|
CLASS POLICIES
|
CLASS SUPPLY LIST
|
WAITING LIST