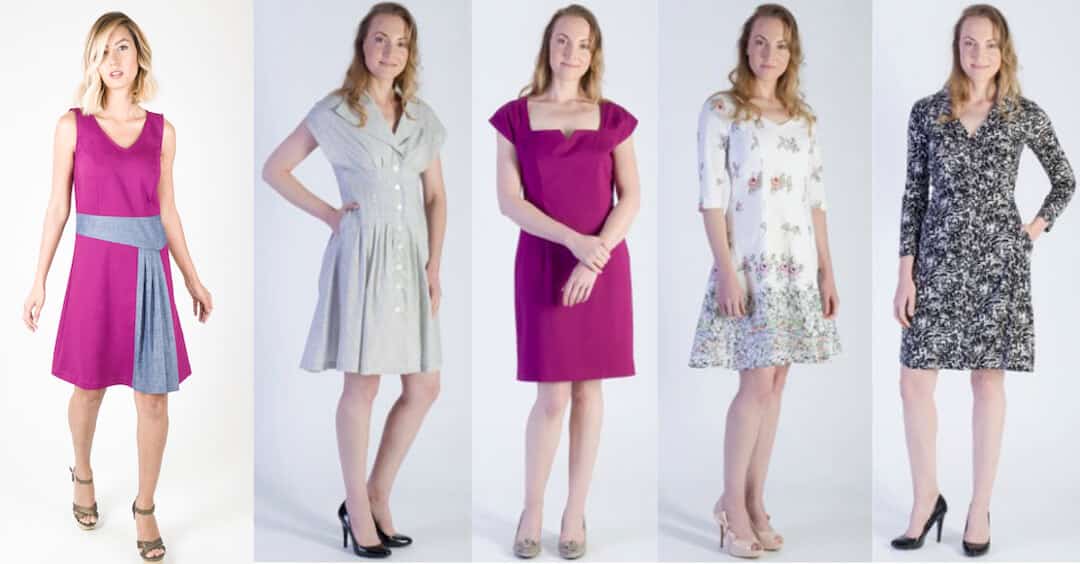 Choose from one of four vintage styles to make a flattering fitted or flared dress.  And, yes, it will fit YOU.  Learn about surplice, fisheye darts, bias, binding, lingerie straps, combination facings and linings — everything to make your dress your favorite go-to garment.  Prerequisite: Apparel Construction
Instructor:
Britta Hellquist, costumer and couturier
Dates/Times:
Thursdays, February 21-March 28, 10 am-1pm OR 6-9 pm
Cost/Cost Options:
$249 or $473 with Pants & Jeans (includes patterns)
Supply List:
CLASS SUPPLY LIST
Additional Notes/Costs:
Buy your supplies from Portland Sewing's Supply Store with your 20% student discount.