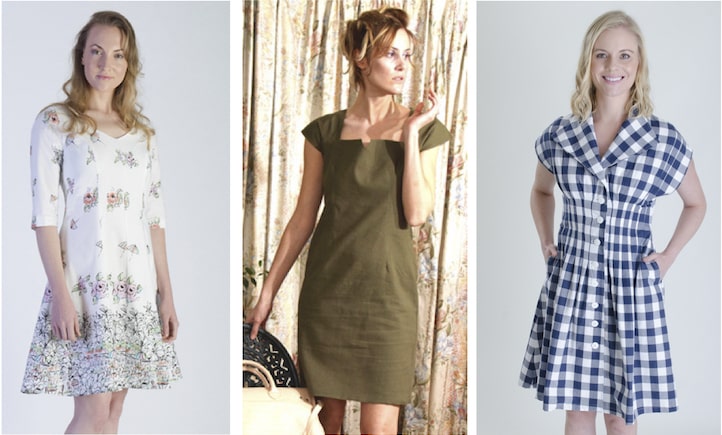 Choose from one of three classic styles to make a flattering fitted or flared dress.  And, yes, it will fit YOU.  Learn about surplice, fisheye darts, bias, binding, lingerie straps, invisible zippers, combination facings and linings — everything to make your dress your favorite go-to garment.  Choose from #5141 Donna, #5101 Miranda or #5111 Vintage.  Then use your new skills on one of several PFI designer dress patterns.
Prerequisite: Apparel Construction
Instructor:
Elle Heavin, Elle Heavin Couture
Dates/Times:
Dresses: Tuesdays, Feb 21-March 28, 10 am-1 pm OR 6-9 pm
Classic Shirts: Tuesdays, Jan 10-Feb 14, 10 am-1 pm OR 6-9 pm

Cost/Cost Options:
$249 or $473 with CLASSIC SHIRTS (includes patterns)
Supply List:
CLASS SUPPLY LIST
Please contact the PFI Sewing Store Manager for questions about your Supply List.
Additional Notes/Costs:
Buy your supplies at pfisewing.com with your 20% student discount. Order kits or individual items at PFI Supply or visit 2111 NE 43rd Building - our Mini Mart - to shop or pick up your online orders.
"Great classes. Britta is a kind and knowledgable instructor." -- Bridget Bibbit C, Portland