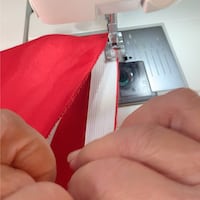 Enjoying our 1-minute tutorials on Instagram @portlandfashioninstitute?  Wish you know more about which elastic to use where?  Here is the inside story about stretchy things.
Most elastics are made from a rubber-core yarn covered with cotton, synthetic or a blend of fibers. They may occur as a single yarn or as several yarns braided or woven together.  Be sure to check the content when buying.  Avoid acetate elastic. It quickly loses its spring.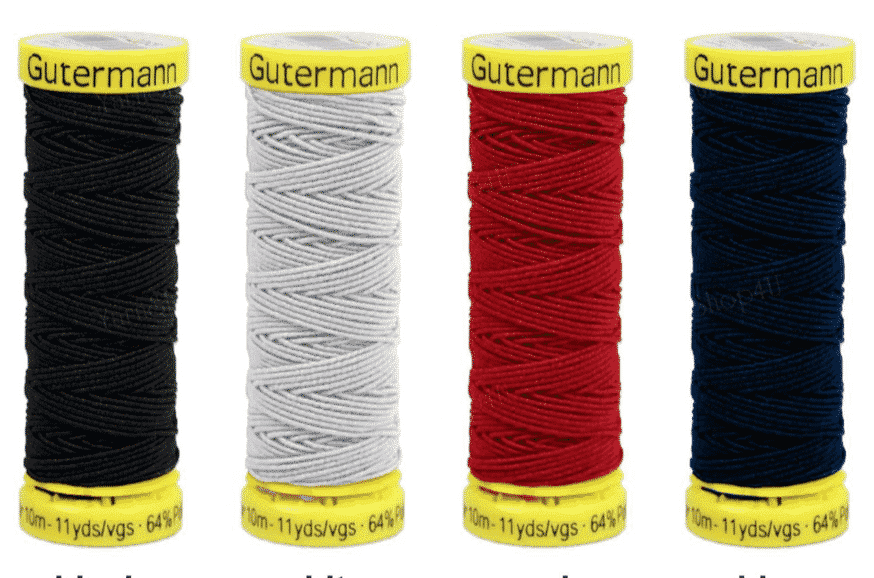 Single yarn (elastic thread) – Used for hatbands, button loops, shirring (as in shirring elastic for smocking, waistbands and café curtains.)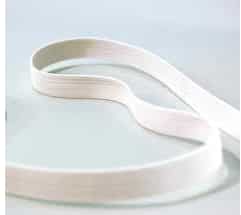 Braided – Identified by the lengthwise, parallel ridges that give these elastics a strong grip. Braided narrows when stretched. Use for casings rather than for stitching to a garment.  Great for mask-making.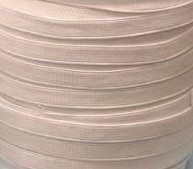 Braided – Chlorine-treated for swimwear. Retains shape well. NOTE: Don't use elastics with rayon for swimwear. It stretches and loses its shape when wet!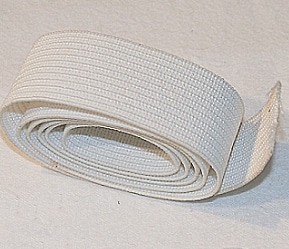 Woven (Knit) – Softer and easier to work with. It retains its width and curls less than braided so it's easy to stitch it to the garment.  Other types of woven elastic:  Buttonhole (to allow growth in kid's clothes), Drawstring (for men's swimwear), Foldover (for performance).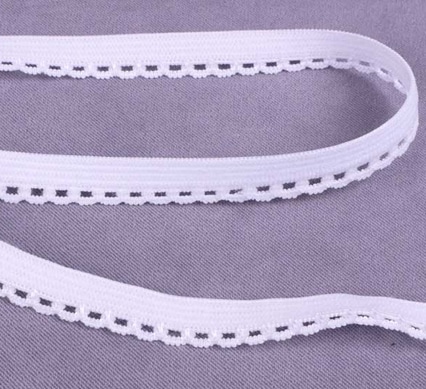 Picot – Woven/knit elastic with a scalloped edge. Stitch to tricot, knits or silk to make a waistband for half-slips and other lingerie.  Choose plush for bras; it has a soft, brushed side that is kind to the skin.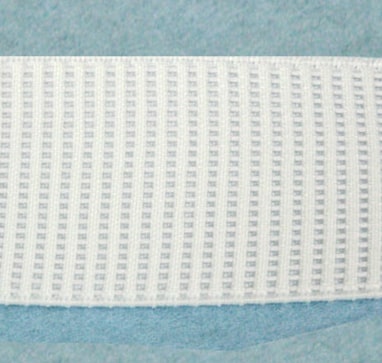 Non-roll – Has vertical ribs to keep it from bending in half. But when it bends, the crease is permanent. Has less stretch than Braided or woven. Use only in casings. Best for children's wear when the waist and hip measurements do not differ much.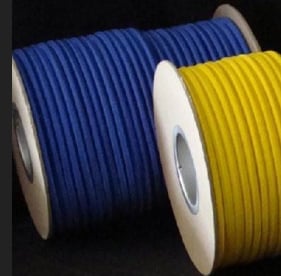 Shock cord – A round or oval covered elastic cord used in casings for the hood, waistband or bottom band in outerwear. Other elastics for outerwear and activewear include foldover and binding.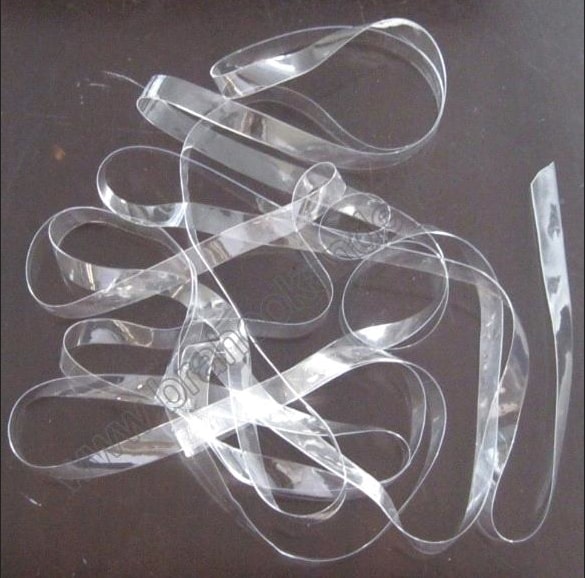 Clear elastic – The latest from the garment industry. You can stretch it to 3x its length and it retains its spring for years. You can zigzag it on. You can serge it, cut the edge and it won't unravel. Use it to ease in the sleeve cap for heavier fabrics, in hems for push-up sleeves and in swimwear. Use it for shoulder seams and behind buttons and buttonholes in knits.
Put your newfound elastic knowledge to use in one of PFI's sewing class:  Beginning Sewing, Apparel Construction, Lingerie.  We'll show you the right way to sew it.  Find out who invented elastic, who was first to use it in clothes and when.  Hint:  It replaced whalebone corsets!
Need to pick up a few yards?  We have what you need at PFI Supply, right next to the PFI school.  Order yours here.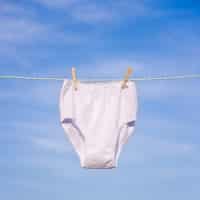 # # #