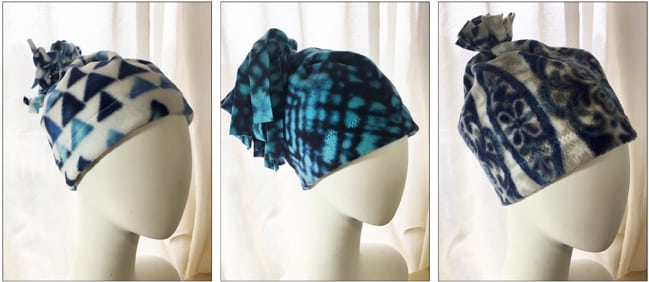 We're in the business of diy creativity.  We suspect you are too.  To get us on the happy journey, here are some FREE patterns you can enjoy for gifts or for yourself.  All are useful and quick to make.  Check weekly for new ones.  Need supplies and fabric?  Visit PFI Supply, 4225 NE Tillamook, ‭(971) 801-6446‬, portlandsewing@gmail.com or go to our Shop page.  A few of our patterns now on the site:
— Sabrina Cape #6351.  Warm & cozy.  Good for knits or wool
— Let's make a hood.  Perfect protection from the weather!
— Fleece beanies.  Come on!  They are as cute as Baby Yoda!
— Make a ham.  Get ready for Tailoring class.