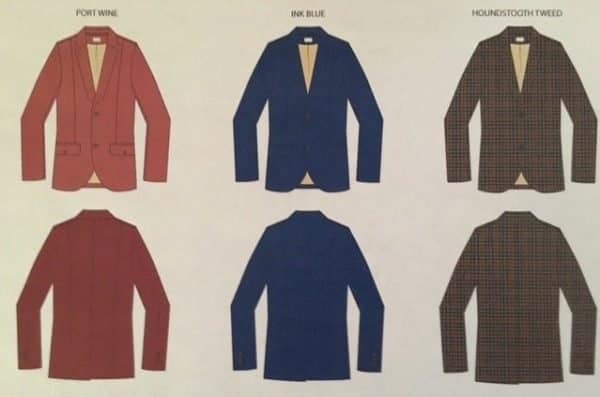 How to get a job at Columbia Sportswear — or any of Portland's major apparel companies.
We asked Adam Andreas, senior product developer at CS and instructor at PFI.  Here's what he had to say.
Q. In your field of work, what education, skills, and training do you seek in the ideal candidate?
A. I seek someone with concrete skills in design and computer applications like Adobe Creative Suite who can demonstrate and show those skills. Ideally someone with a college degree and certificate, or certificate in apparel and demonstrating high level of skills and understanding of apparel construction and design.
Q. Does your field of work genuinely hire full time?
A. Yes generally 90% of roles in design/development are full-time. Usually if temp there is opportunity to be hired on which happens quite often.
Q. Are there specific schools or training you recommend?
A. I recommend a training in apparel design or tech design. It is important that the person who has training has it specifically in apparel and not another design concentration such as industrial or interior design as the ideal candidate has knowledge in apparel construction.
Q. Does this job have any special requirements? (Ability to travel, shift work, special licenses, etc.)
A. Ability to travel is a must. Typically 1-2 international trips to vendors, some domestic travel at times. No other special requirements.
Q. Do you know other employers that hire for this or similar occupation?
A. Yes.  There are quite a few apparel companies .
Q. What is your entry-level salary range?
A. $40-50K per year is typical entry level salary.
Q. Are there advancement and educational opportunities?
A. Yes. There is an online and onsite Learning and Development department with classes available to increase skills in every way possible. For advancement opportunities there are many. There are opportunities to move up in departments and there is also opportunity to move laterally between many different apparel focused departments such as design, development, materials, quality, merchandising, sourcing.  All areas are valid to move into with an apparel design background.