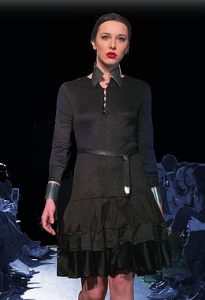 Elizabeth Mollo Productions Presents:
Fade to Light: A Multidimensional Fashion Event
August 24th, 2016
The Crystal Ballroom
Doors at 6PM for Premier Ticket Holders | 6:30PM for All Ticket Holders
Show at 8PM
A portion of the proceeds will be donated to Children's Healing Art Project (CHAP), who's mission is to bring the healing power of art to children in crisis and their families through a mobile team of teaching artists working in partnership with hospitals and community organizations. At CHAP we believe that children should be known for their creativity ingenuity, rather than their disease, diagnosis or disability. CHAP's teaching artists provide over 60 hours of art adventures weekly in area hospital waiting rooms, family rooms, and bedside. CHAP's innovative and interactive healing arts programs serves critically and chronically ill and disabled children, teens, and their loved ones through art adventures designed to strengthen, engage, and inspire. CHAP's inclusive programs are always provided free of charge to participants and are open to children affected by illness or disability. All ages, backgrounds and ability levels are welcome.
Featuring New Collections From:
Adelheid Bergin
MOORE
Sara Bergman
Veil & Valor
Wendy Ohlendorf
West Daily
and
SEARCH3R- A special collaborative collection designed by Altar Houseline, Michelle Lesniak, and Wolf Child
Music and Visuals by DJ Gregarious
Hair and Make-up by Beau Monde College of Hair Design
Sponsored by:
Portland Mercury
94.7 FM KNRK Portland
Portland Fashion Institute
Drink Think
Beyond Vodka
Puerto Vallarta Tequila
8 Seconds Canadian Whiskey
Oni Press
OSI Photography