Visual Merchandising
Here are the skills to display your products and make a sale.





Get the scoop from Stephanie on how a retail shop coordinates merchandise presentations with overall design concepts, fixtures and graphic/signage components. You will solve problems while you design a storewide promotion for an upscale retail environment. See how to bring together logos, advertising, signage, and other graphics to give overall impact and increase sales.  By the end of this class, you will:
Know the elements, purpose and impact of visual merchandising on a store's brand and its sales.
Be able to evaluate brand essence, advertising and special events in relation to visual merchandising.
Transform design ideas into practical creative displays that support retail sales.
About your instructor: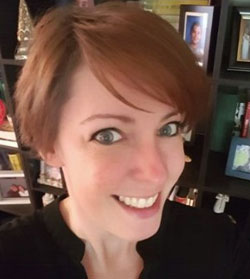 As merchandising specialist for the Kroger Corporation, Stephanie is in charge of delivering unique products and advertising strategies to various store formats throughout the country.  She is an advocate for innovative solutions as Kroger grows and expands into the next generation of stores.
Instructor:
Stephanie Magoulas, merchandising specialist for Kroger Corporation
Dates/Times:
Monday, May 15-June 26, 6-9 pm (no class Memorial Day)
Cost/Cost Options:
Non-credit: $239
Syllabus: *Syllabus File
*(not all classes have a syllabus).
Additional Notes/Costs:

Supply list: All you need to bring to the first class is a pen/pencil and a notepad.  A laptop or tablet will help you in your research.  The instructor will suggest other supplies to bring throughout the class.