Tour: Boutiques of Portland
In partnership with Design Week Portland, 2017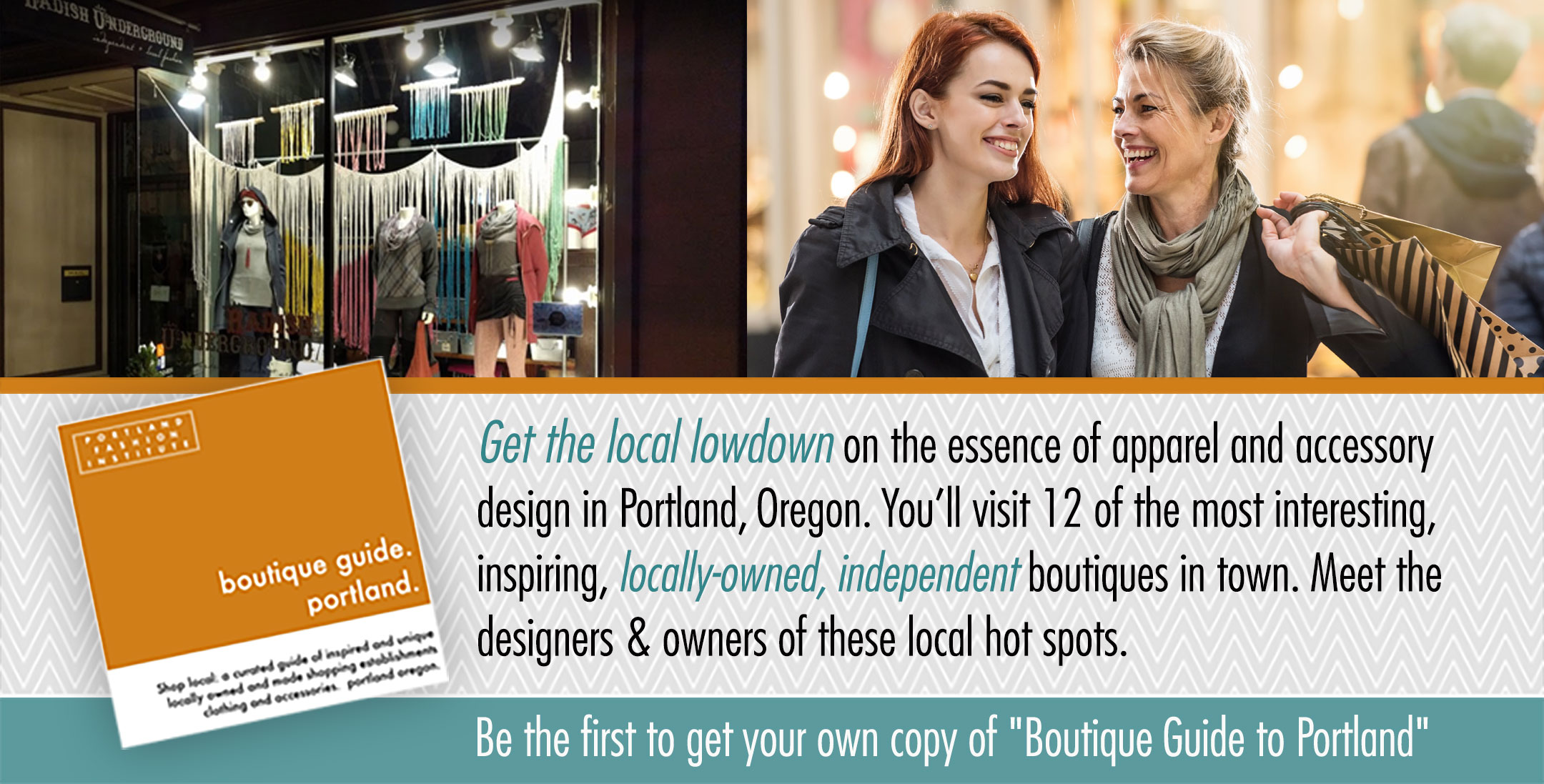 Get the local lowdown on the essence of apparel and accessory design in Portland, Oregon. You'll visit 12 of the most interesting, inspiring, locally-owned, independent shopping spots — with snacks, specials and little surprises along the way. Be the first to get your own copy of "Boutique Guide to Portland" — with luscious pictures, maps for getting around and tips for places where to get a mid-shopping bite to eat.
Some of the boutiques you'll visit:
PFI Pop-Up Shops:
-Bondi Nyary/Many Weathers
-Jessy Burris/Candy Lagoon
-Jessica Caldwell/Machine Apparel
-Kate Troyer & Shelby Morgan/Veil & Valor
-Lisa Silveira/Wandering Muse
-Sarah Donofrio/One Imaginary Girl
Anne Bocci
Garnish
Folly
Haunt, Liza Reitz, Seven Sisters & 811 Design Center
Radish Underground, WildFang, Tender Loving Empire, Woonwinkle
Moore Custom Goods
Have fun. Buy local. Make Portland a market center for the apparel industry.
Syllabus File
Instructor:
Sharon Blair
Dates/Times:
Sunday, April 23rd, Shop: 10 am - 5 pm; Bus Tour: 1-5 pm
Cost/Cost Options:
$30 - includes transportation & snacks
Additional Notes/Costs:
CREDIT CLASS
|
CLASS POLICIES
|
CLASS SUPPLY LIST
|
WAITING LIST