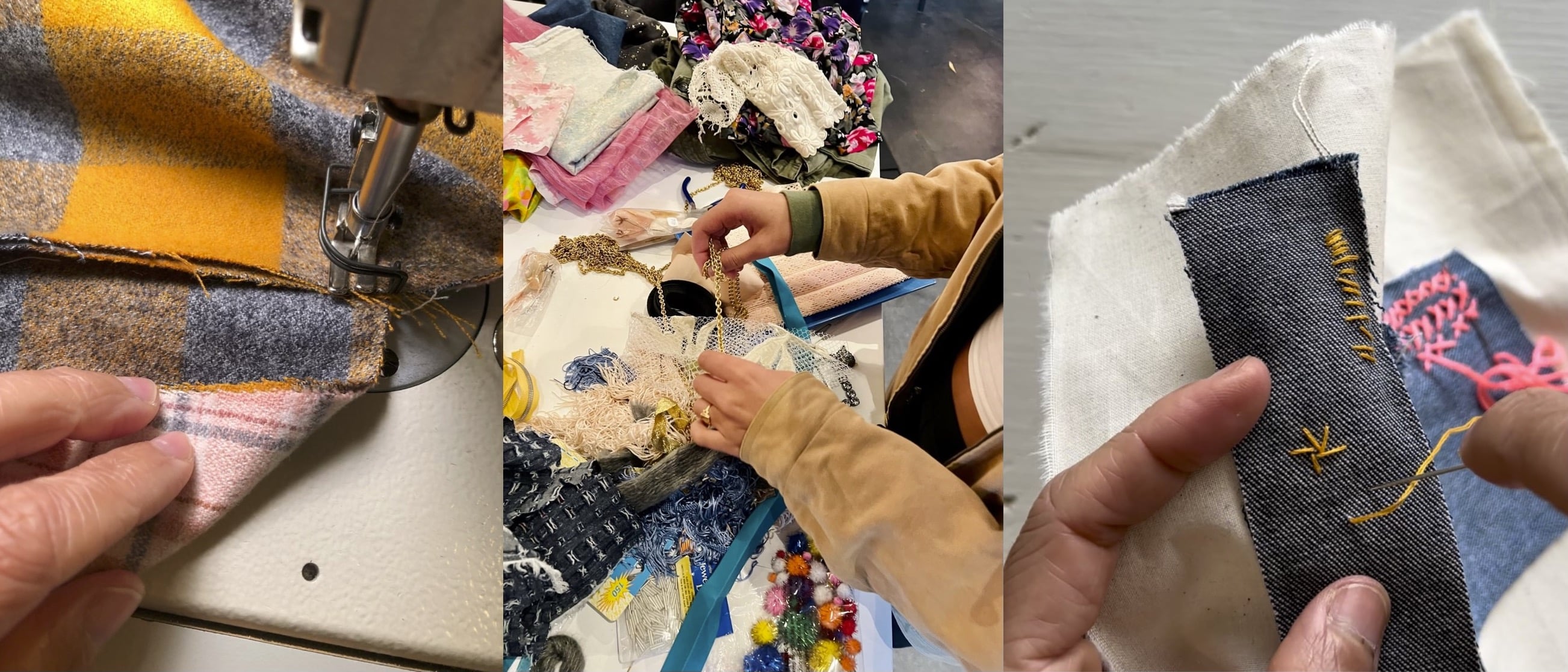 In this workshop, you'll learn basic sewing skills and explore ways to manipulate existing garments and transform them into something new using various techniques and tools such as resizing, retouching, applique, and patchwork. We'll cover asymmetry in clothing design and how to deconstruct/reconstruct garments to make them one of a kind using existing button-down shirts as our blank canvases. We'll also learn about fast fashion and the waste that goes along with today's apparel industry.  No prior sewing experience is necessary.
Open to teens ages 13-18
Instructor:
Holly Stalder, Haunt, and Kate Towers, Seaplane
Dates/Times:
Monday-Thursday, July 11-14, 2-5 pm
Cost/Cost Options:
$135/person
Supply List:
CLASS SUPPLY LIST
Please contact the PFI Sewing Store Manager for questions about your Supply List.
Additional Notes/Costs:
Don't forget you can buy fabric and individual supplies next door at PFI Supply, 4225 NE Tillamook, with your 20% student discount.
". . . had such a wonderful time at your camp. I hope you will host more kid events during the school year."