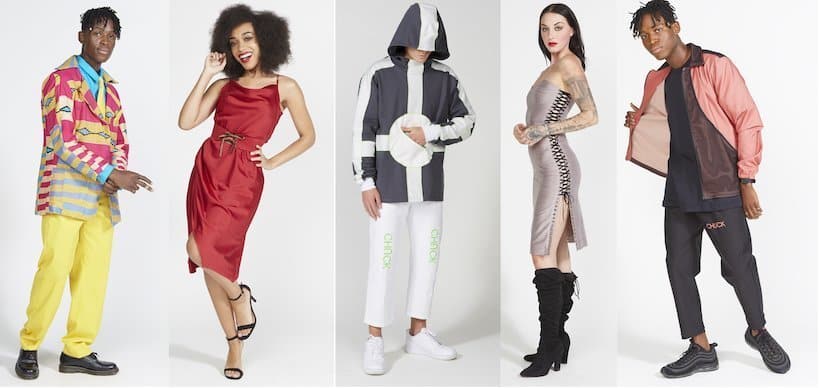 Win a future in fashion design
Portland Fashion Institute announces its annual Fashion Design Scholarship for Teens
Portland, Ore. – $2,000. Is that enough to get you started on your fashion dreams? Here is your chance.
Portland Fashion Institute today announced its ninth fashion design scholarship contest for teens.  The contest is open to Portland area high school juniors and seniors.
Students have until Friday, October 18, 5 pm to submit applications.  The winner gets $2,000 worth of fashion design classes and a summer internship at a local apparel company.  The goal: To build a portfolio so the student can gain entry into a fashion design college of their choice.
The winner will be announced Tuesday, October 22. Classes start January 2020.  For an application, click here.
The contest is open to full-time students in Portland area high schools who have a GPA of 2.5 or more.  Each contestant submits an original apparel design idea with sketches, interviews of influential people and an essay on fashion design.  Judges are leaders in Portland's apparel community from such companies as Nike, Columbia Sportswear and Adidas.
Stephanie Linn of St. Mary's Academy won the first contest.  After completing her classes at Portland Sewing and her internship at Nike, she studied at Parsons in New York.  Dieter Vlasich of Lake Oswego, the most recent winner, now studies at Central St Martins in London.  His co-winner, Charlie Ryan, also of Lake Oswego, plans to go to Parsons after he shows his collection at the September 18 Fade to Light Fashion Show for Portland's independent designers.
Other winners have gone on to study at Fashion Institute of Technology in New York and Savannah College of Art and Design.
These prestigious fashion schools expect a fashion portfolio as part of the application process.
PFI is a fashion design school in northeast Portland.  "We offer a range of classes from beginning sewing and patterning to how to start your own apparel business," says owner and founder Sharon Blair.
"We see ourselves as a catalyst for those seeking jobs in fashion design and the apparel industry."
PFI graduates have started apparel companies as well as gone to work at Adidas, Columbia Sportswear, Nike, Jantzen/Perry Ellis, Fred Meyer, Duchess Clothiers, Bridge & Burn, Michael Curry Designs and Portland Opera.
###
Instructor:
PFI
Dates/Times:
Application window: September 18-October 19, 2019, 5 pm. Winner announced October 22, 2019.
Cost/Cost Options:
See application for details
Supply List:
CLASS SUPPLY LIST
Additional Notes/Costs: