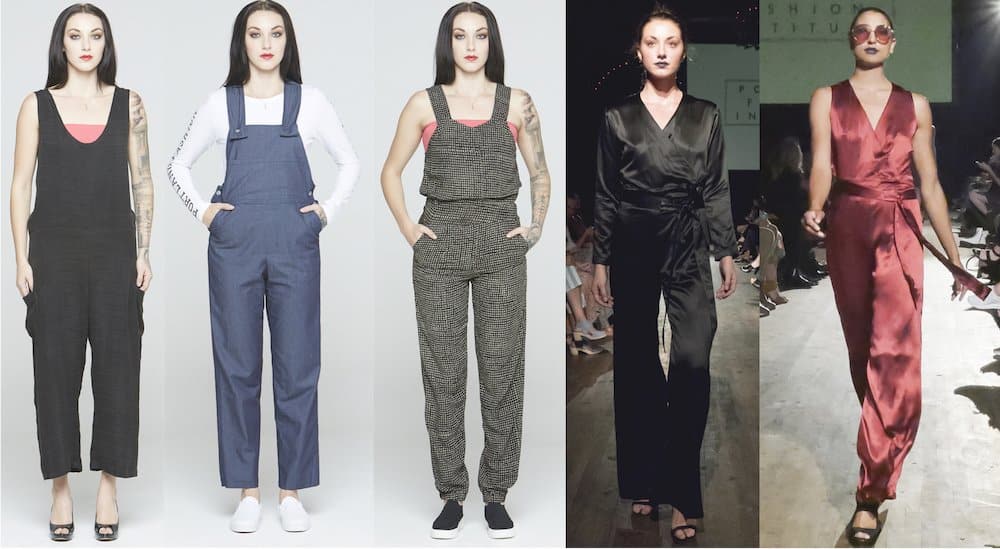 Choose from five styles plus two styles of overalls.  Get the right fit and techniques for this trendy and useful garment.  Make it from denim, satin, cotton or knit.
Choose from #2012 Parker Overalls, #2010 Maia Overalls, #2017 54 Overalls, #2105 Marianne Jumpsuit (two views) or Romper.
Instructor:
Britta Hellquist, Tomato & Berry Tailoring
Dates/Times:
6 sessions: Monday-Thursday; July 12-20, 2-5 pm

Cost/Cost Options:
$249
Supply List:
CLASS SUPPLY LIST
Additional Notes/Costs:
Buy needed supplies at pfisewing.com with your 20% student discount. Order kits or individual items then pick them up at PFI Supply store, 4225 NE Tillamook next to PFI school, or the first day of class at PFI.