Oliso Smart Irons
Best iron on the market. Decades of student abuse is the proof!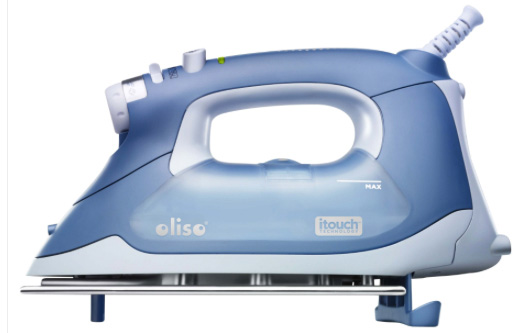 Through decades of teaching sewing you know we've tried every iron and we have finally found one that works.  And no one is paying us to say this.  It's the Oliso Smart Iron TG 1050.  It:
— Doesn't scorch.  It stays hot, yet away from your fabric and pressing mat thanks to feet that raise when you remove your hand and drop when you touch the handle.
— Doesn't leak or spit rust — our greatest fear when pressing a carefully sewn project.
— Doesn't break down after nearly constant use by students.
— Easy to fill water tank and lots of steam to make pressing almost pleasurable!
Syllabus File
Instructor:
PFI
Dates/Times:
Anytime
Cost/Cost Options:
169.99 (pick up at PFI)
Additional Notes/Costs:

Ask us about shipping. Put it on layaway for $34/week and you can have your Oliso in just 5 weeks.  Ask us for details.
CREDIT CLASS
|
CLASS POLICIES
|
CLASS SUPPLY LIST
|
WAITING LIST