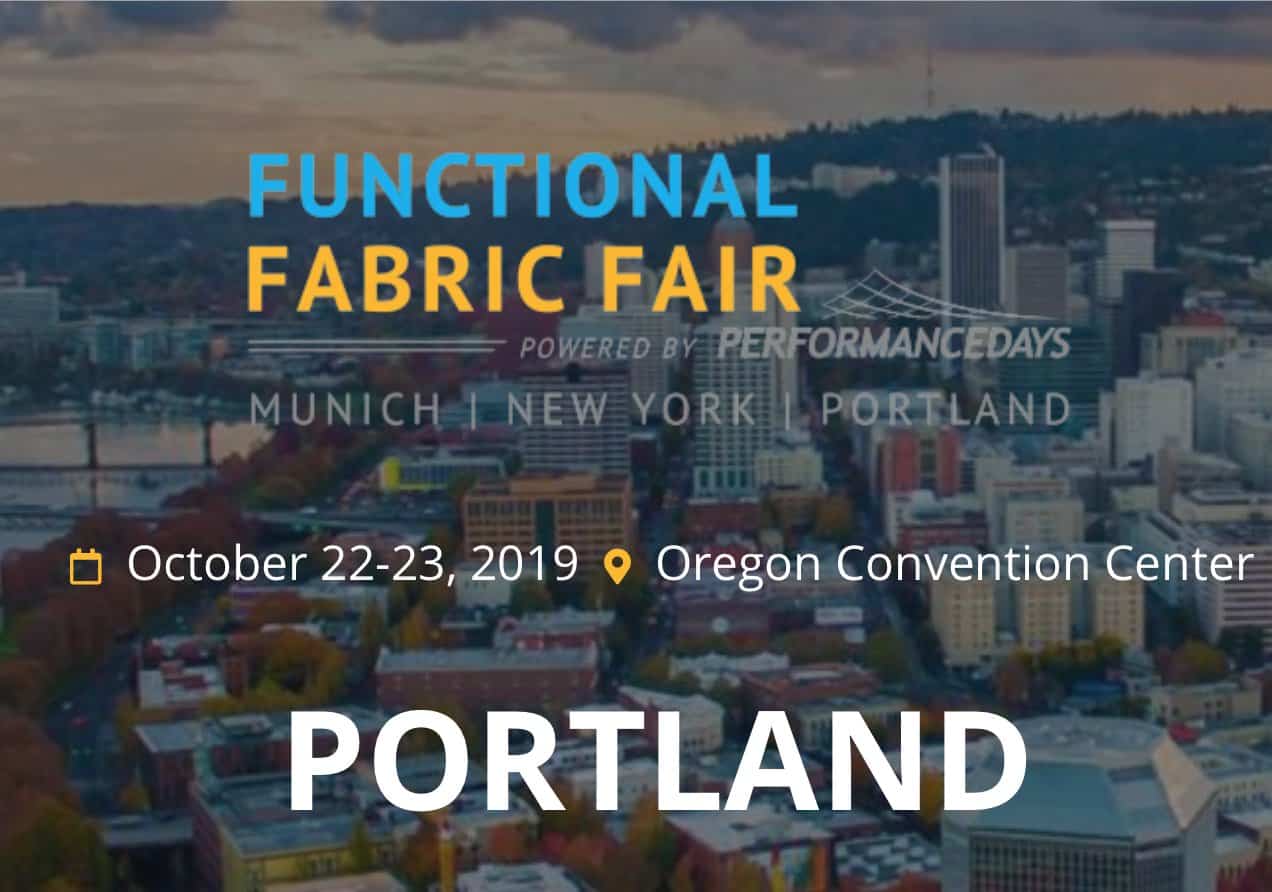 Coming this October to Portland: a curated sourcing platform dedicated to outdoor, lifestyle and activewear functional textiles and accessories. Meet face-to-face with textile manufacturers, suppliers and service providers from all over the globe. Get access to two-days of expert-led content designed to inspire and inform, including:
Oct 23, 10:30-11:20 am
Oregon Convention Center
PFI's Tricia Langman: Biomimicry, the Future of Sustainable Fabrics in Fashion
• Using nature as inspiration to produce the fabrics of the future, case studies and live demonstration of emergent techniques.
• Biomimicry an integral part of the future of design education.
• The intersection of Biomimicry, technology and fashion, how can we use it to create social impact in the developing economies?
For info and to register, click here
Instructor:
Tricia Langman
Dates/Times:
Wednesday, Oct 23, 10:30-11:20 am
Cost/Cost Options:
Register at: https://bit.ly/2nSFfvL
Supply List:
CLASS SUPPLY LIST
Additional Notes/Costs: