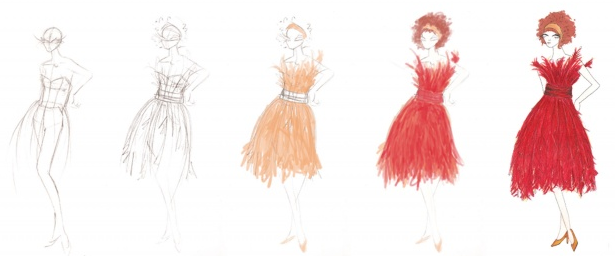 Create a fashion collection.  Experience the process from beginning like a pro. Learn how to make mood boards, keep a sketchbook, and where to look for inspiration. Design for a specific customer. Choose fabrics, trims and colors. Critique work to define, edit and refine the collection.
Prerequisite:  Fashion Illustration, Adobe
Click here if you are taking the class for fun (non-credit).
Instructor:
Jason Calderon, senior designer, West Daily & S Group
Dates/Times:
Tuesdays, January 7-March 24, 6-9 pm
Cost/Cost Options:
36 clock hours @ $22/clock hour
Supply List:
CLASS SUPPLY LIST
Additional Notes/Costs:
"I wanted to let you know that this class has been one of my favorites at PFI. I really enjoy the teaching style and industry knowledge." -- Jessica C.