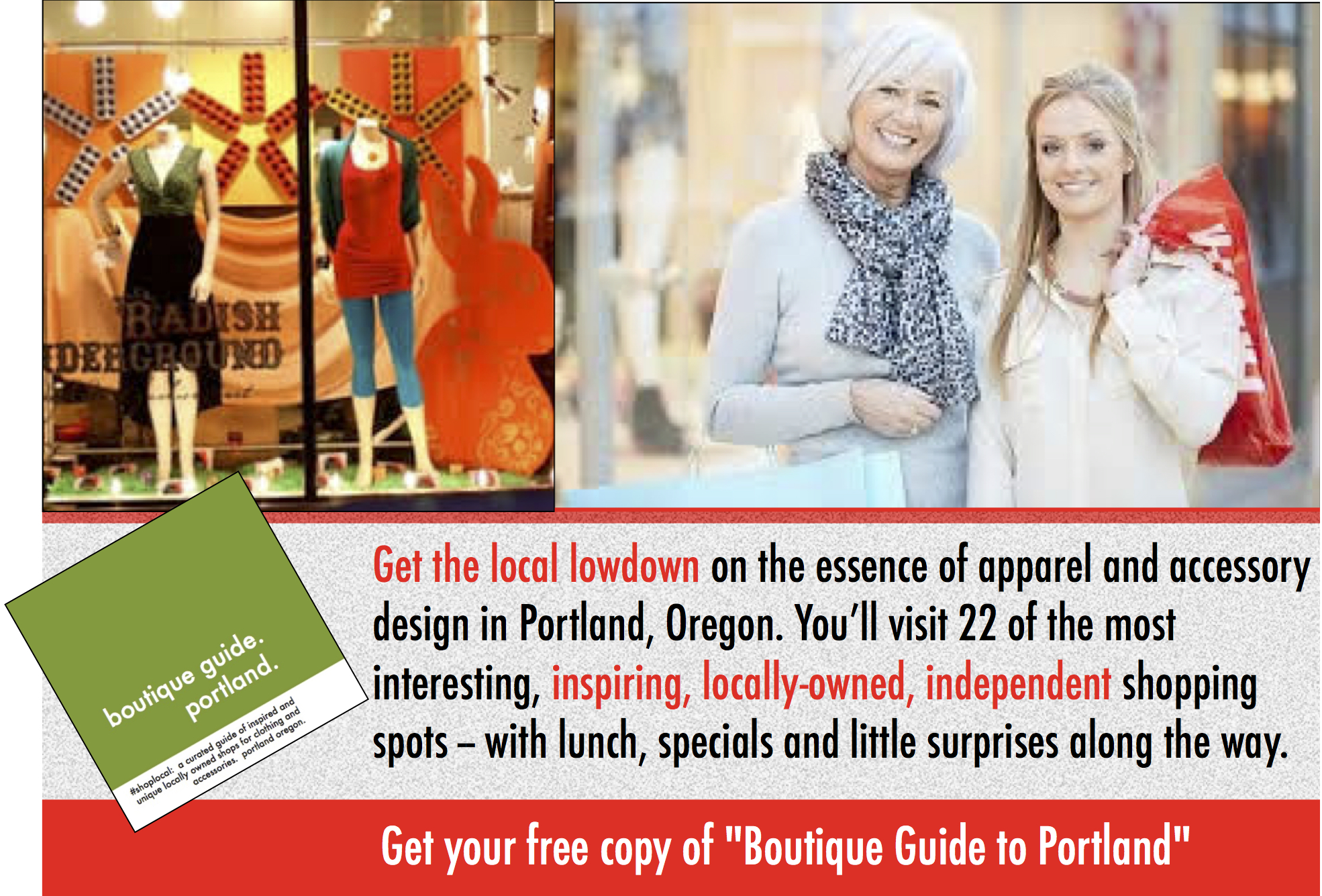 Get the local lowdown on the essence of apparel and accessory design in Portland, Oregon in a comfortable chauffeured bus. You'll visit 20+ of the most interesting, inspiring, locally-owned, independent shopping spots — with lunch, specials and little surprises along the way.  Get your free copy of "Boutique Guide to Portland"  book — with luscious pictures, maps for getting around and tips for places where to get a mid-shopping bite to eat.
Tour some of Portland's unique shopping districts:
West End
Pearl District
Hawthorne
East Burnside
#shoplocal #supportlocal  Have fun & make Portland a market center for the apparel industry.
Instructor:
Sharon Blair
Dates/Times:
Sunday, April 22, 11 am - 5 pm
Cost/Cost Options:
$75 - Early registration special
Supply List:
CLASS SUPPLY LIST
Additional Notes/Costs:
Includes transportation, lunch, snacks, gifts and free book, "Boutiques Guide: Portland"