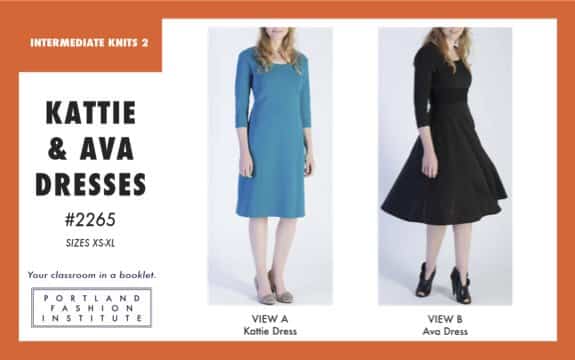 MISSES DRESS: Fitted princess seam bodice with midriff. Choose View A for the Kattie Dress with knee length straight skirt. A classic, balanced look that is instantly slimming.
Use a stable double knit like rayon ponte for a good fit, feel and flow.  Your most flattering dress.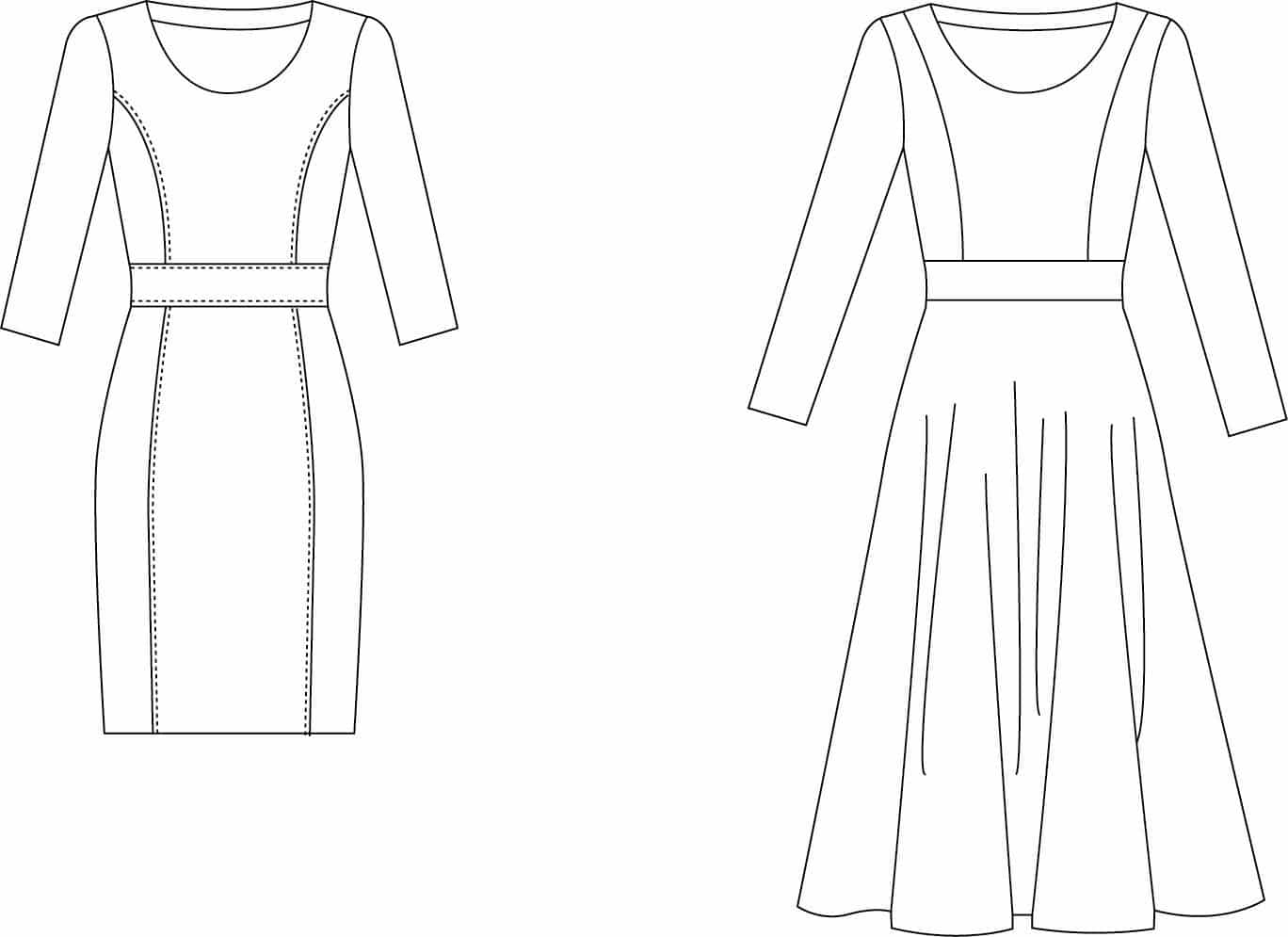 #2265 KATTIE  (left), AVA (right)
Your classroom in a booklet: Here are tips to sew and fit  knits with a sewing machine or serger and coverstitch.  Make ripple-free seams and necklines. Learn about knits, stretch ratio and which to use where.
SEWING KNITS (Step 2)
Instructor:
PFI
Dates/Times:
NA
Cost/Cost Options:
$19.95 pick up in store $24.95 shipped
Supply List:
CLASS SUPPLY LIST
Additional Notes/Costs:
Get any needed supplies on line or in store at PFI Supply