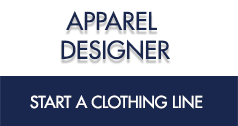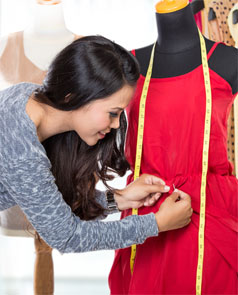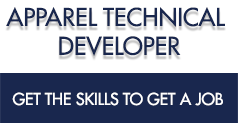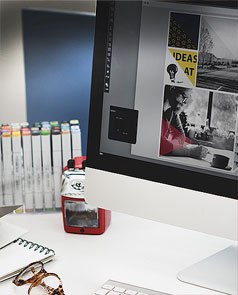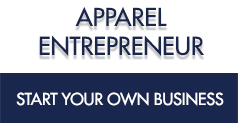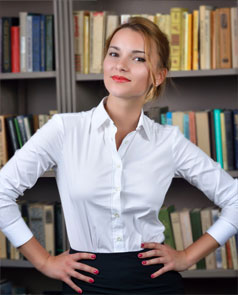 We created these programs after consulting with our advisory board of directors from leading apparel companies.
By joining the certificate program, you get:
— Access to financial support, equipment and supplies
— First call on classes
— A place in PFI's annual fashion event and portfolio show
— Networking with industry professionals
— Career services.  Want to see list of our grads and where they are working now?  Click here.
Completing these certificates gives you the right skills to enter an apparel business and opens the door to jobs at apparel companies.
Classes are given in the order they should be taken so you can meet the required pre-requisites. With concentrated effort, it's possible to complete a certificate within two years' study.  The full curriculum begins each Fall but you can start any time.  You can sign up for one certificate.  Or, if you wish, start with one and move on to another.  Most students start with the Apparel Designer certificate.
Apparel Designer:
Here are the classes you need to start a life as a fashion designer.  They also will prepare you to compete for a spot in our Fashion Forward Program ®. Check out the program outline here.
Apparel Technical Developer
Want to get a job in the industry or work freelance?  Here's the path to take.  It focuses on computer skills in Adobe and patternmaking so you can get work as a technical designer, product developer, patternmaker or fit engineer. Get the full program outline here. 

Apparel Entrepreneur
Here are the classes you need to start and stay with your own apparel business.  You will complete a business plan and be ready to get financing upon the completion of this certificate.  Those taking Business Classes are eligible for a grant to launch their business — a boost of $4,500.  Get the full program outline here.
Tuition runs $20/clock hour plus activity and equipment fees.  That's about $16,000 for Apparel Designer or Technical Developer or $15,000 for Entrepreneur.  You pay for classes as you go rather than paying full tuition up front.  Ask us about payment plans for full time students (3 classes or more).  Part time students can pay-as-you-go for as few as one class.