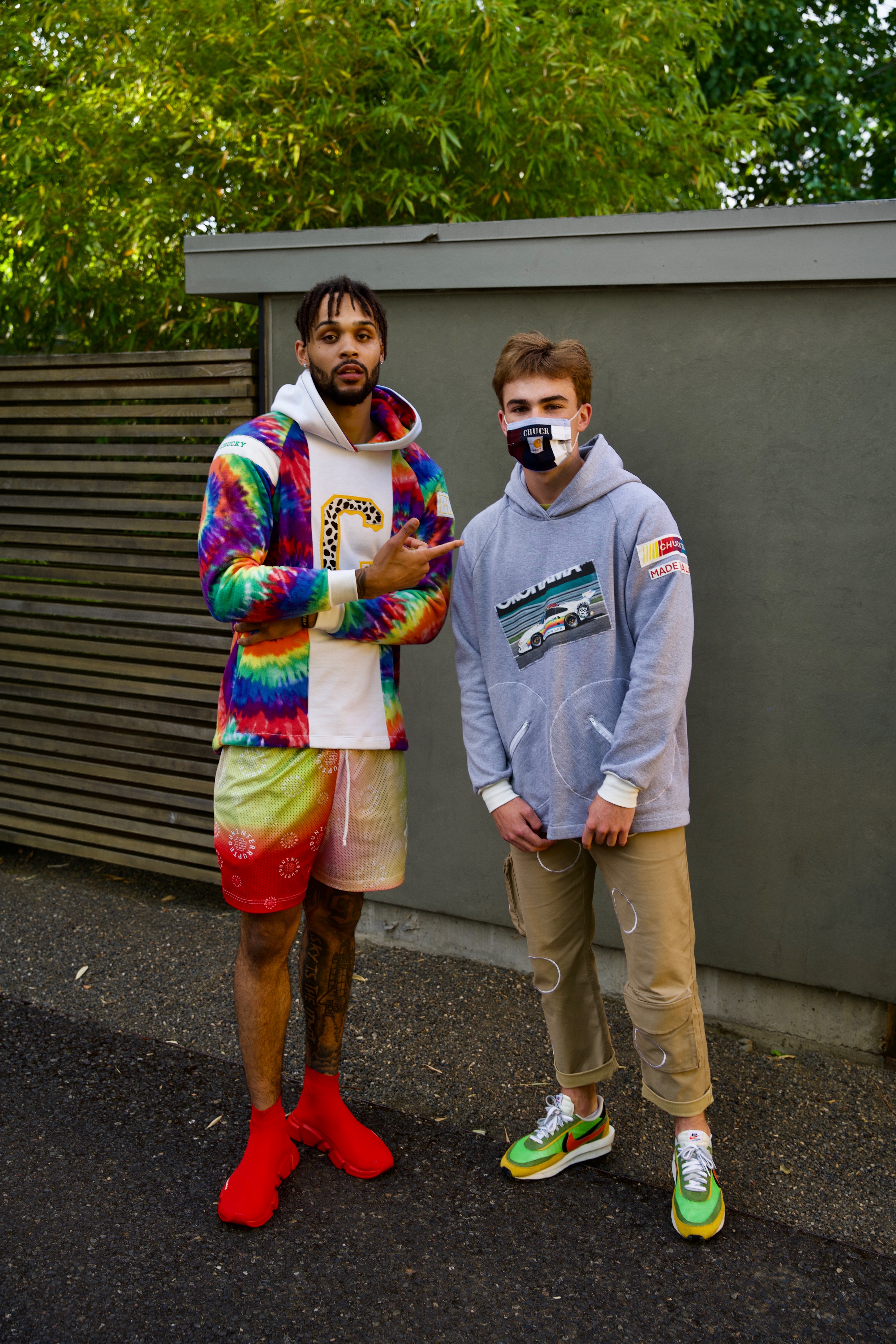 Gary Trent Jr may be traded by Portland's Blazers to Toronto's Raptors, but that doesn't stop Lake Oswego-based designer Charlie Ryan from designing for him. "I'm still going to be doing the same thing for him," Ryan says, "but now a different audience will see the clothes so I'll get to reach a new market outside of Portland."
Ryan attended Portland Fashion Institute while in his senior year at Lake Oswego High School. His clothing concepts won him a scholarship at PFI and a fashion show at Fade to Light. This experience won him a full fashion design scholarship at Savannah College of Art and Design in Georgia.
To see his latest designs, visit @chuckslab or @portlandfashioninsitute on Instagram.
*  *  *