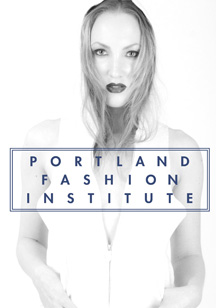 Trying to break into the apparel business but don't know where to start? Then you've come to the right place.
Our business classes give you everything you need to know to price, develop and sell your apparel and accessories. Classes typically take place as "Saturday Seminars", 10 am-1 pm every Saturday.
Those taking business classes are eligible for a grant to launch their business — a boost of $8,000 — from Mercy Corps NW
To qualify, take:
— Strategic Marketing class at PFI.  Offered every Fall.
— Branding class at PFI.  Offered every Winter.
— Apparel Business Plan class at PFI.  Offered every Spring.
— Two apparel business classes at PFI.  Check out the list under "Business Classes".
— Two Mercy Corps NW counseling sessions
"This is the minimum for the grant.  Most people know it takes much more to start a successful apparel business," says Portland Sewing director Sharon Blair.  "Most take our complete Apparel Entrepreneur program."
Mercy Corps NW has small business general advisors who meet one on one with program candidates.  They help on questions such as legal, credit and record-keeping.
Portland Fashion Institute students have gone on to success in apparel. They include:
– Alicia Wood, Ms Wood Kimonos and Keen Footwear
– Annie Weinert, Volacious
– Caitlin McCall, Quick Study
– Celeste Sipes, Radish Underground
– Christine VanAbkoude, Perilous Activity and Carson Footwear
– Claire Doody, Copper Union
– Ellen Hsu, Vintalier
– Erich Treeby, Duchess Clothier and Wildwood Bespoke
– Fine Karunamit, Fyn Apparel
– Heidi Bergin, Adelheid Bergin
– Jeanne Tunberg & Josh Buck, WWJJD
– Jessica Caldwell, Machine Apparel
– Joan Vardanega, Michael Curry/Portland Opera
– Karen Davis, Moulagerie
– Karen Chow/Claudia Relyea, Jade Nomad
– Lisa Silveira, Wandering Muse
– Lucy Egging, Whiskey Ginger
– Mark McGinnis, Adidas and The Incorporated
– Serena Skaates, Keen Footwear
– Stephanie D, Stephanie D Couture
– Tiffany Bean, Mabel & Zora
Other students include:
– Amanda Needham, stylist for Portlandia
– Gretchen Jones, former womenswear designer,Pendleton
– Holly Stalder and Kate Towers, Seaplane and Haunt
– Amy Sim, Bryce Black , Becky Ross, Janeane Marie, Korina Emmerich, Project Runway contestants
– Many who now work at Adidas, Bridge & Burn, Church + State, Carson Footwear, Castelli, Columbia Sportswear, Hannah Andersson, Jantzen/Perry Ellis, Merrill, Nike, Solestruck, True Collaborative, Wieden + Kennedy and several area boutiques plus television and film productions such as Portlandia, Grimm and The Librarians.
Mercy Corps NW's individual development account, or IDA, is a matching grant with certain net worth and income requirements.  For more information and an application, click here.