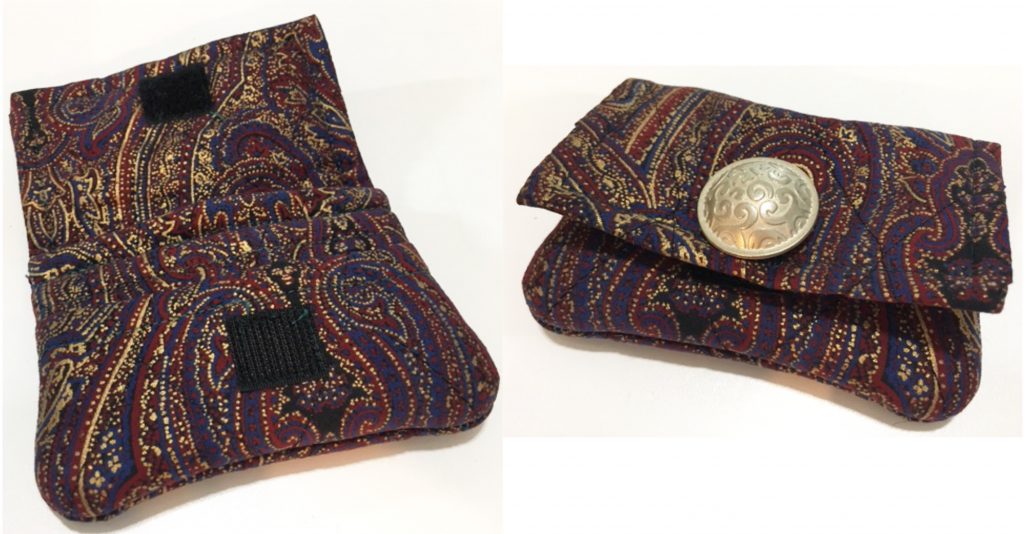 HAPPY HOLIDAYS!  HAPPY SEWING!
Thanks so much for giving us yet another great year — our seventh! — as:
Portland Sewing — for those who want to sew for fun.
Portland Fashion Institute — for those who want a career in fashion design.
As our thanks to you, here's a FREE holiday pattern.  It's our QUICK POCKET WALLET.
Easy to make, our Quick Pocket Wallet is loaded with pockets for your cards, coins and cash. It fits easily into a jacket or pants pocket or purse. It's a perfect yet personal holiday gift.
Click here for the pattern & instructions.  Click here for a 30-second video on how to make your wallet.
Want to know more about sewing? Visit Beginning Sewing or get a gift certificate to any one of our many sewing classes.
Here's to a great New Year!